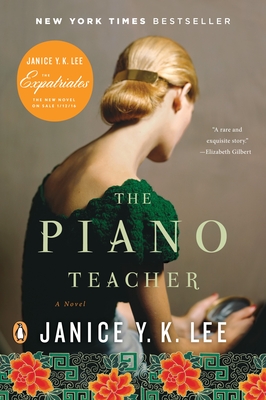 The Piano Teacher (Paperback)
A Novel
Penguin Books, 9780143116530, 368pp.
Publication Date: November 17, 2009
Other Editions of This Title:
Digital Audiobook (1/12/2009)
Hardcover (1/13/2009)
Paperback, Large Print (11/1/2009)
Compact Disc (1/13/2009)
Compact Disc (1/13/2009)
Paperback (9/1/2009)
Hardcover, Large Print, Large Print (3/1/2009)
Audio Cassette (1/1/2009)
Paperback (10/1/2009)
Pre-Recorded Audio Player (1/1/2009)
MP3 CD (1/13/2009)
* Individual store prices may vary.
January 2009 Indie Next List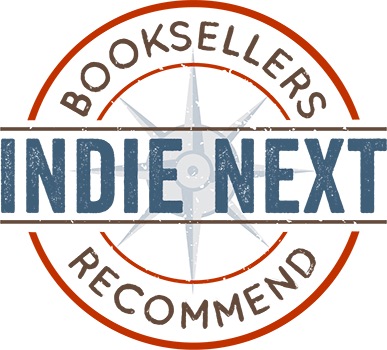 "Janice Y.K. Lee makes a powerful entry into the literary world with this lush, intriguing novel of Hong Kong on the edge of World War II and, then, its aftermath. Creating characters as exotic and mysterious as the story's locale, she portrays a society that was lost, a facade that eventually brought horrific costs to most of its members."
— Bill Cusumano, Nicola's Books, Ann Arbor, MI
View the List
Description
"A rare and exquisite story . . . Transports you out of time, out of place, into a world you can feel on your very skin." —Elizabeth Gilbert

The New York Times bestseller 

Janice Y.K. Lee's latest novel, The Expatriates, is now available from Penguin

In the sweeping tradition of The English Patient, Janice Y.K. Lee's debut novel is a tale of love and betrayal set in war-torn Hong Kong. In 1942, Englishman Will Truesdale falls headlong into a passionate relationship with Trudy Liang, a beautiful Eurasian socialite. But their affair is soon threatened by the invasion of the Japanese as World War II overwhelms their part of the world. Ten years later, Claire Pendleton comes to Hong Kong to work as a piano teacher and also begins a fateful affair. As the threads of this spellbinding novel intertwine, impossible choices emerge-between love and safety, courage and survival, the present, and above all, the past.
About the Author
Janice Y. K. Lee was born and raised in Hong Kong and graduated from Harvard College. A former features editor at Elle and Mirabella magazines, she currently lives in Hong Kong with her husband and children.
Praise For The Piano Teacher: A Novel…
"Riveting . . . This season's Atonement."
—Elle
 
"Laced with intrigue."
—The New York Times Book Review, "Editor's Choice"
 
"Evocative, poignant, and skillfully crafted, The Piano Teacher is more than an epic tale of war and a tangled, tortured love story. It is the kind of novel one consumes in great, greedy gulps, pausing (grudgingly) only when absolutely necessary. . . . If we measure the skill of a fiction writer by her ability to create characters and atmosphere so effortlessly real, so alive on the page, that the reader feels a sense of participatory anxiety—as if the act of reading gives one the power to somehow influence the outcome of purely imaginary events—then Lee should be counted among the very best in recent memory."
—Chicago Tribune
 
"A shattering, immensely satisfying debut."
—People (4 stars)
 
"War, love, betrayal—an exquisite fugue of a first novel . . . intensely readable."
—O, The Oprah Magazine
 
"Lee unfolds the story with the brisk grace and discretion of the society she describes."
—The New Yorker
 
"Sensual and gripping."
—Good Housekeeping
 
"Janice Lee delivers a standout debut."
­—The Boston Globe
 
"The novel is sustained by elegant prose and a terrific sense of place. As Graham Greene evoked Vietnam in The Quiet American, Lee, born and raised in Hong Kong long after the war, captures the city as it was during World War II, its glittering veneer barely masking the panic and corruption beneath."
—The Miami Herald
 
"A compelling portrait of the devastating choices people make in order to survive."
—TimeOut New York
 
"Lee tells two engrossing love stories. . . . Just hide your phone before cracking this one open—or risk calling your ex."
—Marie Claire
 
"Lee delivers a standout debut [with] layers of intrigue and more than a few unexpected twists."
—Publishers Weekly (starred review)
 
"A lush examination of East-West relations."
—Kirkus Reviews
 
"Lee has created the sort of interesting, complex characters, especially in Trudy, that drive a rich and intimate look at what happens to people under extraordinary circumstances."
—Booklist
 
"A rare and exquisite story. It does exactly what a great novel should do—transports you out of time, out of place, into a world you can feel in your very own skin."
—Elizabeth Gilbert
 
"One of the most insightful, elegant, and atmospheric novels I've read in a long time. Janice Lee is nothing short of brilliant and her novel is impossible to put down."
—Gary Shteyngart
 
"Rarely does one encounter a debut work as beguiling and assured as Janice Lee's The Piano Teacher. Rich with intrigue, romance, and betrayal, this wonderfully written, utterly captivating novel dazzles with its sharp-eyed renderings of beau monde Hong Kong as it is plunged into the crucible of war. With its fascinating interplay of East and West and wide cast of effervescent characters . . . this is a truly transporting—and indeed irresistible—work of fiction."
—Chang-Rae Lee
 
"Compelling . . . A persuasive re-creation of a time and place."
—Penelope Lively
Why does Claire steal from the Chens? Why does she stop doing it?
Part of Claire's attraction to Will is that he allows her to be someone different than she had always been. Have you ever been drawn to a person or a situation because it offered you the opportunity to reinvent yourself?
The amahs are a steady but silent presence throughout the book. Imagine Trudy and Will's relationship and then Claire and Will's affair from their point of view and discuss
Trudy was initially drawn to Will because of his quiet equanimity and Will to Claire because of her innocence. Yet those are precisely the qualities each loses in the course of their love affairs. What does this say about the nature of these relationships? Would Will have been attracted to a woman like Claire before Trudy?
What is the irony behind Claire's adoration of the young Princess Elizabeth?
Were Dominick and Trudy guilty of collaboration, or were they simply trying to survive? Do their circumstances absolve them of their actions?
Mary, Tobias's mother, and one of Will's fellow prisoners in Stanley, does not take advantage of her job in the kitchen to steal more food for her son. Yet she prostitutes herself to preserve him. Is Tobias's physical survival worth the psychological damage she's inflicting?
Did Trudy give her emerald ring and Locket to Melody? How much did Melody really know?
How do Ned Young's experiences parallel Trudy's?
Did Will fail Trudy? Was his decision to remain in Stanley rather than be with her on the outside—as he believes—an act of cowardice?
Would Locket be better off knowing the truth about her parentage?
What would happen if Trudy somehow survived and came back to Will? Could they find happiness together?