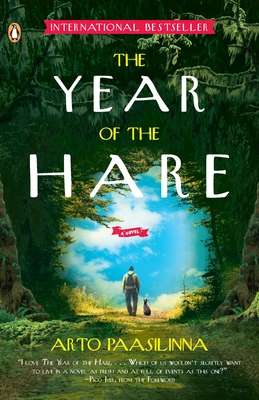 The Year of the Hare (Paperback)
A Novel
Penguin Books, 9780143117926, 208pp.
Publication Date: December 28, 2010
Other Editions of This Title:
Digital Audiobook (12/27/2010)
Audio Cassette (12/1/2010)
Compact Disc (12/28/2010)
* Individual store prices may vary.
January 2011 Indie Next List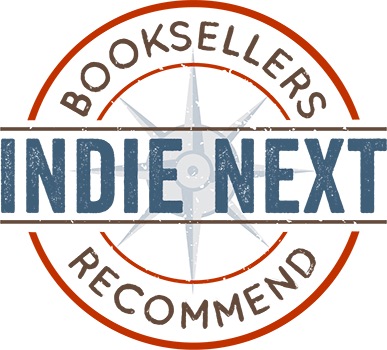 "A modern day fable from one of Finland's most famous and popular authors, this books tells the story of a journalist and a hare. While on an assignment, Kaarlo Vatanen hits a hare with his car and breaks its leg. Rather than drive on, Vatanen rescues the hare and subsequently abandons his job, his wife, and all his possessions. Thus begins an adventure told in a funny, sweet, and loving parable of animal companions, rural life, and the rejection of modern consumer society."
— Ellen Burns, Books On The Common, Ridgefield, CT
View the List
Description
An internationally bestselling comic novel in which a man—with the help of a bunny—suddenly realizes what's important in life

"Escapism at its best . . . Just pure fun." —NPR.org

"Which of us has not had that wonderfully seditious idea: to play hooky for a while from life as we know it?" With these words from his foreword, Pico Iyer puts his finger on the exhilaratingly anarchic appeal of The Year of the Hare, a novel in the bestselling tradition of Watership Down, Jonathan Livingston Seagull, and Life of Pi.

While out on assignment, a journalist hits a hare with his car. This small incident becomes life-changing: he decides to quit his job, leave his wife, sell his possessions, and spend a year wandering the wilds of Finland—with the bunny as his boon companion.

What ensues is a series of comic misadventures, as everywhere they go—whether chased up a tree by dogs, or to a formal state dinner, or in pursuit of a bear across the Finnish border with Russia—they leave mayhem (and laughter!) in their wake.
About the Author
Arto Paasilinna was born in Lapland, Finland, in 1942. By turns woodcutter, agricultural laborer, journalist, and poet, he is also an award-winning author of more than thirty novels, all of which have been translated into numerous languages. He lives in Helsinki, Finland.

Pico Iyer (foreword)'s essay for The New York Times about leaving a life as a successful journalist for a simpler life became one of its most e-mailed articles. Iyer is the author of two novels and numerous nonfiction books about the cultures of the world. He has never been to Finland except through the pages of this book.
Praise For The Year of the Hare: A Novel…
"A change-your-life novel." —New York, The Approval Matrix: Highbrow/Brilliant

"[A] wonderful book . . . If you are too timid to actually cut all the ties to your 'civilized' life, but still have a yearning to get away from clocks and calendars, Arto Paasilinna's The Year of the Hare provides the perfect escape literature. . . . The humor in this book just sneaks up on you. . . . [It] will have you laughing and gasping by turns. . . . The writing is as spare and clean as the lines of Scandinavian design. . . . Of the many lines in this book that I cherished, the last is one of the most delicious: 'Vatanen is a man to be reckoned with.' So is this book." —Lonely Planet 

"A fable of the joys of freedom . . . The hare proves to be a delightful, undemanding, and loyal companion, who can laugh, listen, and feel embarrassment." —The Boston Globe 

"Paasilinna's style is all Finn—a sly sense of humor, a simplicity, a moral compass that points firmly north and out of doors, away from cities. . . . Readers root for Vatanen as he leaps off the mad merry-go-round." —Los Angeles Times 

"Compelling . . . You might just find yourself wishing for a hare to enter your life in the near future." —Seattle Post-Intelligencer 

"Beguiling, gently ironic . . . [an] ode to spontaneity and serendipity." —National Geographic Traveler 

"[A] joy . . . The glory of the outdoors is celebrated here, through each season, and we can nearly smell the early clover and meadow vetchling of the hare's diet. . . . Vatanen is who we want to be [and] who we yearn to be brave enough to become, as soon as we stop waiting for the timing to be right." —BookPage 

"Hilarious . . . With its fiercely independent protagonist and its depiction of Finland's wild northland, this comic novel will offer readers a rare opportunity to experience Finland and read one of that country's most popular authors." —Library Journal 

"The Year of the Hare offers enjoyable yarns: fun adventures, agreeably related. . . . It's so good-natured and has so much varied action—and that animal-appeal—that it makes for a consistently enjoyable read." —The Complete Review 

"Exhilarating . . . The sheer literary delight of Arto Paasilinna's comic novels is one of the best-kept secrets in Finland. . . . You'll want to laugh out loud at all the good parts, and savor every lean, simple, honest sentence." —Shelf Awareness 

"The Year of the Hare is only the most Finnish, and perhaps most antically Zen-ish, of a shelf-load of books that tell us to find and live by our own ideas of contentment." —The Wall Street Journal 

"An exemplary comic novel, full of amiable if binding warnings about the septic follies of civilization—to be read with rising anxiety and delight." —Thomas McGuane, author of The Longest Silence

"Step out of the domestic gulag and into The Year of the Hare, a novel that depicts the confident freedom of the journeyman. I loved it." —Matthew Crawford, author of Shop Class as Soulcraft 

"I love The Year of the Hare. . . . Which of us wouldn't secretly want to live in a novel as fresh and as full of events as this one?" —Pico Iyer, from the Foreword 

"Paasilinna has been amusing Finns for thirty years and readers in twenty-five languages." —The New York Times