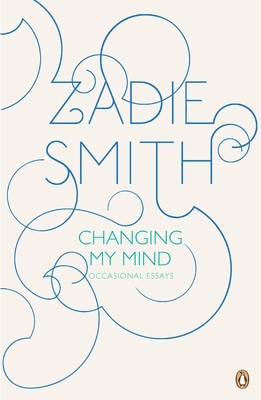 Changing My Mind (Paperback)
Occasional Essays
Penguin Books, 9780143117957, 320pp.
Publication Date: October 26, 2010
* Individual store prices may vary.
Description
"[These essays] reflect a lively, unselfconscious, rigorous, erudite, and earnestly open mind that's busy refining its view of life, literature, and a great deal in between." --Los Angeles Times

Split into five sections--Reading, Being, Seeing, Feeling, and Remembering--Changing My Mind finds Zadie Smith casting an acute eye over material both personal and cultural. This engaging collection of essays, some published here for the first time, reveals Smith as a passionate and precise essayist, equally at home in the world of great books and bad movies, family and philosophy, British comedians and Italian divas. Whether writing on Katherine Hepburn, Kafka, Anna Magnani, or Zora Neale Hurston, she brings deft care to the art of criticism with a style both sympathetic and insightful. Changing My Mind is journalism at its most expansive, intelligent, and funny--a gift to readers and writers both.
About the Author
Zadie Smith was born in Northwest London in 1975 and still lives in the area. She is the author of White Teeth, The Autograph Man, On Beauty, Changing My Mind, NW, and most recently, Swing Time.
Praise For Changing My Mind: Occasional Essays…
"Smith writes with a beguiling mix of assurance and solemnity, borrowing her vocabulary from many intellectual and cultural sources… Smith's native intelligence, however, seems so formidable that you can't help hoping she'll change her mind yet again." —The New York Times Book Review
 
"Smith brings her novelist's gifts— an eye for detail, a languid turn of phrase— to the essay form." —The Boston Globe
 
"Taken together, [these essays] reflect a lively, unselfconscious, rigorous, erudite and earnestly open mind that's busy refining its view of life, literature and a great deal in between… Smith shows herself in more ways than one to be a very old, empathetic head on ridiculously young shoulders… It's in her impassioned, compulsively dialectical and endearingly wonkish inquiry into literature that Smith really takes off."—Los Angeles Times
 
"It doesn't seem to matter what she's writing about—Kafka, her father, Liberia, George Clooney. Just placing anything within the magnetic field of her restlessly intelligent brain is enough to make it fascinating. Smith (White Teeth) has the gift…of showing you how she reads and thinks; watching her do it makes you feel smarter and more observant just by osmosis."—Time
 
"Warmly insightful pieces that tease apart knotty strands of human experience… She has an uncanny eye for detail, on the streets of Liberia or at an Oscar gala in Los Angeles." —O Magazine