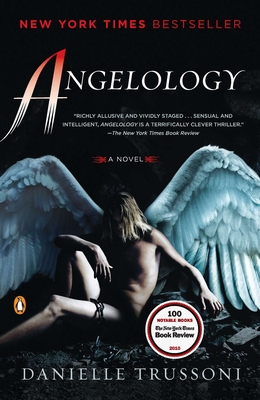 Angelology (Paperback)
A Novel (Angelology Series)
Penguin Books, 9780143118466, 496pp.
Publication Date: February 22, 2011
Other Editions of This Title:
Digital Audiobook (3/8/2010)
Digital Audiobook (3/25/2013)
Paperback (12/31/2013)
Compact Disc (3/9/2010)
Compact Disc (3/26/2013)
Hardcover (3/26/2013)
Hardcover (3/9/2010)
Paperback (2/1/2011)
Paperback (10/1/2010)
Hardcover, Large Print, Large Print (7/1/2012)
Paperback (11/1/2010)
Paperback, Large Print (2/22/2011)
Hardcover, Large Print (4/19/2013)
* Individual store prices may vary.
March 2010 Indie Next List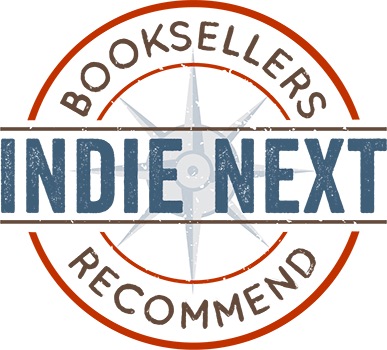 "Danielle Trussoni explodes upon the fiction scene with a classic clash of good and evil that is bound to rivet readers to their seats until completion. Delving deftly into myth and belief, she presents a contemporary world of angels more like the battles of John Milton than the heavenly choirs of Hollywood."
— Bill Cusumano, Nicola's Books, Ann Arbor, MI
View the List
Description
A thrilling epic about an ancient clash reignited in our time--between a hidden society and heaven's darkest creatures
There were giants in the earth in those days; and also after that, when the sons of God came in unto the daughters of men, and they bore children to them. --Genesis 6:5
Sister Evangeline was just a girl when her father entrusted her to the Franciscan Sisters of Perpetual Adoration in upstate New York. Now, at twenty-three, her discovery of a 1943 letter from the famous philanthropist Abigail Rockefeller to the late mother superior of Saint Rose Convent plunges Evangeline into a secret history that stretches back a thousand years: an ancient conflict between the Society of Angelologists and the monstrously beautiful descendants of angels and humans, the Nephilim.
For the secrets these letters guard are desperately coveted by the once-powerful Nephilim, who aim to perpetuate war, subvert the good in humanity, and dominate mankind. Generations of angelologists have devoted their lives to stopping them, and their shared mission, which Evangeline has long been destined to join, reaches from her bucolic abbey on the Hudson to the apex of insular wealth in New York, to the Montparnasse cemetery in Paris and the mountains of Bulgaria.
Rich in history, full of mesmerizing characters, and wondrously conceived, Angelology blends biblical lore, the myth of Orpheus and the Miltonic visions of Paradise Lost into a riveting tale of ordinary people engaged in a battle that will determine the fate of the world.
About the Author
Danielle Trussoni's first book, the memoir
Falling Through the Earth
, was selected as one of the Ten Best Books of 2006 by
The New York Times Book Review
. A graduate of the Iowa Writers' Workshop, Danielle resides with her husband and two children in the south of France and regularly spends time in both Bulgaria and the United States. Her debut novel
Angelology
will be published in over thirty countries. Film rights were purchased outright by Sony Pictures with Will Smith's Overbrook Entertainment producing and Marc Forester directing.
Praise For Angelology: A Novel (Angelology Series)…
"What do you get whan an Iowa Writers' Workshop graduate and critically acclaimed memoirist trolls for the same readers who loved Dan Brown's search for the grail of best-sellerdom in the The Da Vinci Code? In the case of Danielle Trussoni's Angelology, a spellbinding quest novel. Move over, vampires. Dark angels are on the horizon in Trussoni's hefty fiction debut...She offers up intriguing characters, lyrical nature descriptions, hidden clues, secret codes, hidden manuscripts and treasure hunts, creating a sumptuous and surprising novel."
-Jane Ciabattari for National Public Radio

"Angeology finds an almost hallucinatory power....fusing the debased, the psychological, and the theological, into a single rich, strange tableau that transmits a shock of truth."
-Time Magazine

"Breathtakingly imaginative.... Once you've entered Angelology's enthralling world...you'll be thinking, 'Vampires? Who cares about vampires?'"
-People Magazine

"An elegantly ambitious archival thriller in which knowledge dwells in the secret underground places, labyrinthine libraries and overlooked artifacts that have been hallmarks of the genre from The Name of Rose and Possession to Angels and Demons and The Historian. Angelology is richly allusive and vividly staged with widescreen-ready visuals, a dewy but adaptable heroine and a dashingly cruel villain.... Sensual and intelligent, Angelology is a terrifically clever thriller-more Eco than Brown, without the cloudy sentimentalism of New Age encomiums or Catholic treatises. It makes no apologies for its devices, and none are necessary. How else would it be possible to bring together the angels of the Bible and Apocrypha, the myth of Orpheus, Bulgarian geography, medieval monastics, the Rockefellers, Nazis, nuns and musicology? And how splendid that it has happened."
-New York Times Book Review

"Beautiful, powerful, cruel, and avaricious, the half-human, half-angel Nephilim have thrived for centuries by instilling fear among humans, instigating war, and infiltrating the most powerful and influential families of history. Only a secret group of scholars, the Society of Angelologists, has endeavored to combat the spread of evil generated by Nephilim. Now, a strange affliction is destroying the Nephilim, and the cure is rumored to be an ancient artifact of great power. Sister Evangeline of the St. Rose Convent discovers an archived letter regarding the artifact's location and is thrust into the race to locate the artifact before the Nephilim do. She uncovers her family's past as high- ranking angelologists, and their secrets assist in her dangerous hunt. Trussoni, author of the acclaimed memoir Falling Through the Earth, makes an impressive fiction debut with this engrossing and fascinating tale. With captivating characters and the scholarly blending of biblical and mythical lore, this will be popular for fans of such historical thrillers as Kate Mosse's Labyrinth or Katherine Neville's The Eight. Sony Pictures Entertainment has purchased the film rights."
--STARRED Library Journal

"Critically acclaimed memoirist Trussoni (Falling Through The Earth, 2006) breaks into the fiction market in a big way with an epic fantasy that combines a rich mythology with some Da Vinci Code-style treasure-hunting.

The contest between good and evil is waged not in the heavens but here on Earth, between warring factions of biblical scholars and heavenly hosts. The unusual central character is Sister Evangeline, a 23-year-old nun at St. Rose Convent outside New York City. In the course of her work, she stumbles across a mislaid correspondence between philanthropist Abigail Rockefeller and the convent's founding abbess concerning an astonishing 1943 discovery in the mountains of Greece. Simultaneously, the book introduces Percival Grigori, a critically ill, once-winged member of one of the most powerful families in an ancient race of beings born of a union between fallen angels and human beings: the Nephilim. These parasitic creatures, the "giants" referred to in the sixth chapter of Genesis, have engaged in spiritual warfare for generations with the Society of Angelologists, a group that included Evangeline's parents. "It has been one continuous struggle from the very beginning," says one of Evangeline's comrades- in-arms. "St. Thomas Aquinas believed that the dark angels fell within twenty seconds of creation-their evil nature cracked the perfection of the universe almost instantly, leaving a terrible fissure between good and evil." As Evangeline and Grigori are drawn into conflict over control of a powerful artifact, the lyre of the mythical Orpheus, Trussoni constructs a marathon narrative arc, ending the volume with a satisfying, if startling, transformation. A film adaptation and a sequel are already waiting in the wings.

An ambitious adventure story with enough literary heft and religious fervor to satisfy anyone able to embrace its imaginative conceits and Byzantine plot.
--Kirkus Reviews

"A richly detailed, brilliantly conceived work that opens a golden door into another world-or, even more alluringly, another sphere."
--Lincoln Child

"Danielle Trussoni has written a great, cracking thunderbolt of a story. Angelology is an exquisitely crafted adventure into untold realms of imagination, religion, and history. Meticulous in its research and delicious in its execution, the novel weaves Western theology together with ancient myth in a way that will make readers question what they think they know about angels. A triumph."
--Katherine Howe, author of The Physick Book of Deliverance Dane

"Angelology is everything a reader wants . . . a clever, fast-paced thriller with a strong sense of place and beguiling, emotionally engaging characters [and] a skillful, satisfying history. . . . A pleasure from start to finish . . . A wonderful achievement."
--Kate Mosse, author of Labyrinth

"Angelology by Danielle Trussoni is a thrilling, gorgeous read. Atmospheric, beguiling, and-if you'll pardon the pun-diabolically good." --Raymond Khoury, author of The Last Templar and Sanctuary

"Angelology lets loose the ancient fallen angels to the modern world with devastating results. Trussoni has written a holy thriller that will arrest your attention from the opening pages and not let go till its mysteries take wing."
--Keith Donohue, author of The Stolen Child and Angels of Destruction

"Danielle Trussoni creates a gorgeous gothic world for the reader, where the people who surround us are not what they seem, and stories are unveiled as more truth than fable. This is a book that resonates as both haunting and holy. A must read."
--Brunonia Barry, author of The Lace Reader