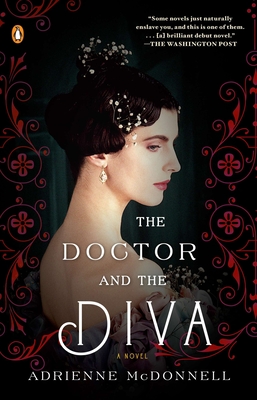 The Doctor and the Diva
A Novel
Paperback

* Individual store prices may vary.
Other Editions of This Title:
Digital Audiobook (7/21/2010)
August 2010 Indie Next List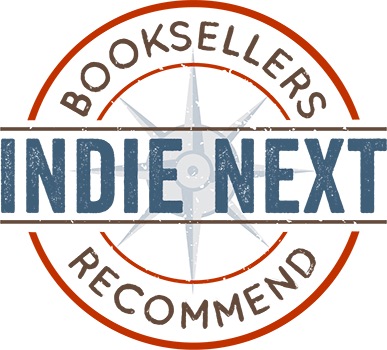 "Opera and medicine, two unlikely subjects that come together beautifully in this stunning and haunting novel. As unlikely as the subject seemed at first, I could not put the book down and had to ration my reading time so as to draw it out. Adrienne McDonnell's first work, based on a true story about an ancestor, is lush with promise, ripe with feeling and totally absorbing. And that was only the first chapter. Follow Erika, a woman gifted with a huge talent as she struggles to find her place in a society that demands she give up her operatic dreams to raise and nurture a family. One she can't have. Once Dr. Ravell takes it upon himself to help her, she finds herself with child and those dreams seem banished forever. But there's more to come. Cold Boston turns into steamy South America and then to the beauties of Florence. Will she find her way without losing herself?"
— Beth Bower, Watermark Books, Wichita, KS
View the List
Description
Inspired by a true story—a breathtaking novel of romantic obsession, longing, and one woman's choice between motherhood and her operatic career calling

It is 1903, and Erika von Kessler has struggled for years to become pregnant. Resigned to childlessness, Erika—a talented opera singer and the wife of a prominent Boston businessman—secretly plans to move to Italy to pursue her musical career. The charismatic Doctor Ravell is a rising fertility specialist. When Erika becomes his patient, he is mesmerized by her elegance and extraordinary voice—and finds himself taking an impetuous risk that could ruin them both.

Stunningly realized and inspired by Adrienne McDonnell's own family history, The Doctor and the Diva moves from snowy Boston to the tropical forests of the Caribbean to the gilded balconies of Florence.  It is searing historical fiction—a tale of opera, the indomitable power of romantic obsession, and a woman's irreconcilable desires as she is forced to choose between the child she has always yearned for and the artistic career she cannot live without.  Fans of Ann Patchett's Bel Canto and Nancy Horan's Loving Frank will be moved by this novel's bittersweet beauty.
Praise For The Doctor and the Diva: A Novel…
"Some novels just naturally enslave you, and this is one of them. . . . Serious and gripping . . . [a] brilliant debut novel."
—The Washington Post

"Desire has a dangerous side, a fact this sumptuous novel delights in . . . [An] explosive tale. Read the book now, then place bets on when the movie version will come out."
—Redbook

"The tugs of work and family propel this engrossing tale."
—Good Housekeeping (Book Pick)

"This amazing debut novel . . . is, quite simply, one of the best novels I've read all year."
—The Historical Novels Review (Editor's Choice)

"The Doctor and the Diva is so beautifully written and lushly set it was impossible for me to put down, and the characters continue to haunt me long after I turned the last page."
—Sara Gruen, bestselling author of Water for Elephants and Ape House

"An incredibly moving tale of passion, regret, and ultimate triumph. I loved it. Adrienne McDonnell has created some of the most memorable characters I've ever met. A superb achievement."
—Julie Garwood, bestselling author of Hotshot
Penguin Books, 9780143119302, 432pp.
Publication Date: October 25, 2011
About the Author
Adrienne McDonnell has taught literature and fiction writing at the University of California, Berkeley. The Doctor and the Diva is based in part on the true story of her son's great-great grandmother. McDonnell was inspired by hundreds of pages of family letters and memories of elderly relatives, long haunted by the story. Chosen by the American Booksellers Association as an Indie Next Notable Book, rights to the The Doctor and the Diva have sold in ten countries. McDonnell lives near San Francisco. The Doctor and the Diva is her first novel.
During the time the novel was set, it was assumed that a problem conceiving meant that the woman had fertility problems. Why do you think that was the case? Medically speaking, has that changed over time? What about with society as a whole?
Is it easier on a child to have a parent die or have a parent willfully abandon them? Why? Does Peter make the right choice in having Erika's father ask her to stop writing to her child? What are other ways he could have handled the situation?
Erika reflects, "If only I had been born without this voice. . . . It would have been simpler for everyone." (218) What does she mean by this? What if pregnancy and childbearing had affected the quality of her voice? Do you think she would have been happier? Why or why not?
Does becoming a parent mean that one must give up on dreams? How could Erika have had both a career and been a good mother?
It takes a long while after Erika arrives in Italy for her to send Ravell a letter. Why do you think she waits so long to get in touch with him?
Erika remarks of her accompanist and his lover, "Two men, friends of hers, in love. How very peculiar that was—contrary to nature's laws, for no child could ever be born to them." (283) In what ways is her statement hypocritical?
If Erika's first child had lived, how might things have unfolded differently?
When Ravell reveals that he was the child's father, Erika replies, "I guess I'm glad you did it." (387) Why do you think she says this?
Should Ravell have lost his practice due to his affair? Knowing that he helped so many couples conceive, could his indiscretion be overlooked? What about his actions in Erika's first pregnancy? Could his actions ever be justified?
Similar to the question above, if Erika had become a world–class opera star, bringing joy to millions, could she be forgiven for abandoning her child? What if she had left him to find a cure for cancer or some other humanitarian goal? Can a mother ever justifiably leave her child?
or
Not Currently Available for Direct Purchase