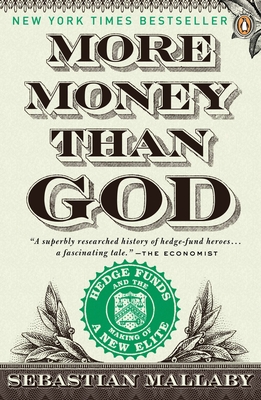 More Money Than God: Hedge Funds and the Making of a New Elite (Paperback)
Hedge Funds and the Making of a New Elite
Penguin Books, 9780143119418, 482pp.
Publication Date: May 31, 2011
Description
"Splendid...the definitive history of the hedge fund, a compelling narrative full of larger-than-life characters and dramatic tales." -- The Washington Post Wealthy, powerful, and potentially dangerous, hedge fund moguls have become the It Boys of twenty-first- century capitalism. Beating the market was long thought to be impossible, but hedge funds cracked its mysteries and made fortunes in the process. Drawing on his unprecedented access to the industry, esteemed financial writer Sebastian Mallaby tells the inside story of the hedge funds, from their origins in the 1960s to their role in the financial crisis of 2007 to 2009. Read Sebastian Mallaby's new book, The Man Who Knew: The Life and Times of Alan Greenspan.
About the Author
Sebastian Mallaby is the author of several books, including More Money Than God and The Man Who Knew: The Life and Times of Alan Greenspan. A former Financial Times contributing editor and two-time Pulitzer Prize finalist, Mallaby is the Paul A. Volcker Senior Fellow for International Economics at the Council on Foreign Relations.
Advertisement