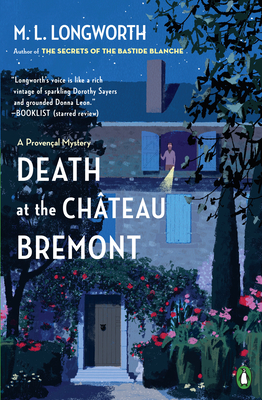 Death at the Chateau Bremont: A Verlaque and Bonnet Mystery (Paperback)
A Verlaque and Bonnet Mystery
Penguin Books, 9780143119524, 311pp.
Publication Date: June 28, 2011
Description
The first installment in a sumptuous new mystery series set in Provence--featuring chief magistrate Antoine Verlaque, who must team up with his old flame Marine Bonnet to solve a mysterious pair of murders The latest book in the Verlaque & Bonnet Mystery series, The Curse of La Fontaine, is available now from Penguin Books When local nobleman Etienne de Bremont falls to his death from the family chateau, it sets the historic town of Aix-en-Provence abuzz with rumors. Antoine Verlaque, the charming chief magistrate of Aix, suspects foul play, and when he discovers that Bremont had been a close friend of Marine Bonnet, his on-again off-again girlfriend, Verlaque must turn to her for help. The once idyllic town suddenly seems filled with people who scould have benefited from Bremont's death--including his playboy brother Francois, who's heavily in debt and mixed up with some unsavory characters. But just as Verlaque and Bonnet are narrowing down their list of suspects, another death occurs. And this time, there can be no doubt--it's murder. A lively mystery steeped in the enticing atmosphere of the south of France and seasoned with romance as rich as the French cuisine that inspires it, this first installment in the acclaimed Verlaque & Bonnet Provencal Mystery series is as addictive and captivating as Provence itself. "Longworth's voice is like a rich vintage of sparkling Dorothy Sayers and grounded Donna Leon. . . . Bon appetit " --Booklist
About the Author
M. L. Longworth has lived in Aix-en-Provence since 1997. She has written about the region for the Washington Post, the Times (London), the Independent(London), and Bon Appetit. She is the author of a bilingual collection of essays, Une Americaine en Provence. She divides her time between Aix and Paris, where she teaches writing at NYU's Paris campus.
Coverage from NPR
Advertisement