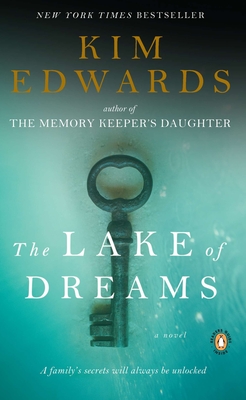 The Lake of Dreams
A Novel
Paperback

* Individual store prices may vary.
Other Editions of This Title:
Digital Audiobook (1/3/2011)
January 2011 Indie Next List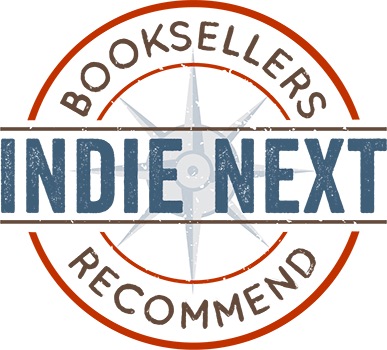 "When Lucy Jarrett returns to her childhood home in upstate New York to visit her mother, she is forced to confront the ghosts of her past. Lucy discovers that an ancestor was involved in the suffragette movement and was romantically connected with a well-known stained glass artist, even while Lucy herself reconnects with a former boyfriend who is now a local stained glass artist. In researching the past, Lucy must come to terms with her present, including confronting her long-withheld grief over her father's death under mysterious circumstances. This is a captivating novel from the best-selling author of The Memory Keeper's Daughter."
— Karen Vail, Titcomb's Bookshop, East Sandwich, MA
View the List
Description
From Kim Edwards, the author of the #1 New York Times bestseller The Memory Keeper's Daughter, an arresting novel of one family's secret history

Imbued with all the lyricism, compassion, and suspense of her bestselling novel, The Memory Keeper's Daughter, Kim Edwards's The Lake of Dreams is a powerful family drama and an unforgettable story of love lost and found.

Lucy Jarrett is at a crossroads in her life, still haunted by her father's unresolved death a decade earlier. She returns to her hometown in Upstate New York, The Lake of Dreams, and, late one night, she cracks the lock of a window seat and discovers a collection of objects. They appear to be idle curiosities, but soon Lucy realizes that she has stumbled across a dark secret from her family's past, one that will radically change her—and the future of her family—forever.

The Lake of Dreams will delight those who loved The Memory Keeper's Daughter, as well as fans of Anna Quindlen and Sue Miller.
Praise For The Lake of Dreams: A Novel…
"Once again, Edwards has created a memorable cast of easily recognizable characters . . . This is a powerful story about the influence of history, the importance of our beliefs, and the willingness to embrace them all."
—Booklist

"Gorgeously written. . . . luminously beautiful."
—The Dallas Morning News

"[Edwards's] latest novel, set in the Finger Lakes region of her native New York, is another tour de force that showcases her talent for engaging readers immediately and, her agile prose would argue, effortlessly."
—Louisville Courier-Journal

"Beautifully written, with vivid imagery and emotion, this book shines with artistry. Edwards has another winner here, and I look forward to reading more of her work."
—Bookreporter.com

"Kim Edwards writes with great wisdom and compassion about family, choices, secrets, and redemption."
—Luanne Rice
Penguin Books, 9780143120360, 416pp.
Publication Date: November 29, 2011
About the Author
Kim Edwards is the author of the #1 New York Times bestseller The Memory Keeper's Daughter, which was translated into thirty-eight languages.  The Lake of Dreams is her second New York Times bestselling novel.  She is also the author of a collection of short stories, The Secrets of a Fire King.  Her honors include the Whiting Award, the British Book Award, and USA Today's Book of the Year, as well as the Nelson Algren Award, a National Magazine Award, and a grant from the National Endowment for the Arts.  A graduate of the Iowa Writers' Workshop, she has taught widely in the US and Asia, and currently lives in Lexington, Kentucky.
By virtue of her actions and beliefs, Rose was effectively excised from the Jarrett's family history. How unusual do you think it was for women to suffer this fate?
Is the name of the Jarrett family business, "Dream Master," hopeful or ominous?
Before she became pregnant, Rose longed to become a priest, and Lucy loved the church despite the fact that "God seemed as silent as my father, as angry as my uncle, as distant as the portrait of my great-grandfather in the hall" (p. 74). In your view, what have been some consequences of denying women the priesthood and leadership roles within the church? How has this situation changed in recent decades. How does it persist? Do you feel this should change further? If so, how? If not, why not?
"Just knowing she had existed opened new and uneasy possibilities within my understanding of the story I thought I'd always known by heart. And I felt responsible, too" (p. 142). Why is Lucy so driven to uncover the truth about Rose? Is there a family story to which you are deeply attached? If yes, what is it and why? What happens if you try to imagine that story from the perspective of the various people involved, including those on the fringes?
Have you, like Lucy, ever revisited romance with an old flame while you were involved with someone new? Did you tell your new partner about your lapse? Did the encounter ultimately strengthen or weaken your new relationship?
Although Rose does not intend to leave Iris, her spontaneous response to the march for suffrage makes her an outcast and puts her relationship with her daughter at risk. If you are a parent, is there a cause so important to you that you would risk losing your own child in order to support it? Was the victory that Rose helped win ultimately worth her sacrifice?
Do you think it was Lucy's great-grandfather, Joseph, or her grandfather, Joseph, Jr., who hid the will? Why didn't he destroy it instead?
When they're viewing the stained-glass panel of Jesus and the woman with the alabaster jar, the Reverend Suzi explains that she is not a fallen woman and that, in the Gospels, Jesus defends her. "Yet here we are, millennia later, and we don't tell her story. We don't even have her name" (p. 339). What do you imagine her story to be?
"Rose, I was sure, had acted out of love, yet for Iris her mother's absence had remained an unresolved sadness at the center of her life" (p. 354). Do you agree with Lucy about Rose's decision to keep her real identity a secret from Iris—even after the latter was estranged from Joseph and Cora? What has changed culturally to make such a choice seem startling today?
Does Lucy make the right decision in choosing to stay with Yoshi rather than renewing her love affair with Keegan? Is a romantic relationship with someone from another culture easier or more difficult to maintain?
Towards the end of The Lake of Dreams, Edwards writes, "the earthquakes had eased—the underwater island had finally formed" (p. 375). Discuss the ways in which Edwards employs images of the natural world throughout the novel.
For generations, most women have taken for granted the rights won them by the suffrage movement and the early pioneers of family planning. How did reading The Lake of Dreams alter your perception of these bygone women—especially now that birth control and abortion are, once again, hotly debated topics?