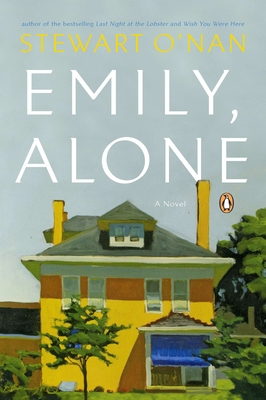 Emily, Alone
A Novel
Paperback

* Individual store prices may vary.
Other Editions of This Title:
Digital Audiobook (5/5/2011)
Hardcover (3/17/2011)
April 2011 Indie Next List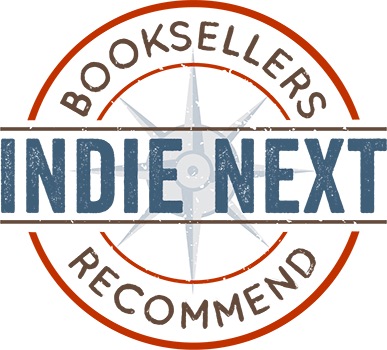 "In this novel - a sequel to Wish You Were Here - we follow Emily Maxwell, an aging widow who walks a fine line between loneliness and her newfound independence. O'Nan convincingly portrays the mind, heart, and memory of an elderly woman, evoking her solitude poignantly but without resorting to emotional manipulation or sentimentality. O'Nan is one of the most versatile storytellers, and this book further guarantees his place in the pantheon of contemporary American writers."
— Emily Crowe, Odyssey Bookshop, South Hadley, MA
View the List
Description
The moving companion novel to Henry, Himself and a bittersweet vision of love, family, and aging from bestselling author Stewart O'Nan
Once again making the ordinary and overlooked not merely visible but vital to understanding our own lives, Stewart O'Nan confirms his position as an American master with Emily, Alone. A sequel to the bestselling, much-beloved Wish You Were Here, O'Nan's intimate novel follows Emily Maxwell, a widow whose grown children have long departed. She dreams of visits from her grandchildren while mourning the turnover of her quiet Pittsburgh neighborhood. When her sister-in-law and sole companion, Arlene, faints at their favorite breakfast buffet, Emily's life changes in unexpected ways. As she grapples with her new independence, she discovers a hidden strength and realizes that life always offers new possibilities.
Praise For Emily, Alone: A Novel…
Praise for Emily, Alone:
 
"O'Nan's best novel yet . . . It's heartbreaking stuff—I will confess that I found myself sobbing at certain, often unexpected, points . . . and yet the novel's brilliance lies just as much in O'Nan's innate comic timing, which often stems from Emily's self-imposed isolation from, and disgust with, the modern world. . . . If O'Nan's earlier novels were influenced by Poe, the specter of Henry James hovers delicately above Emily's Grafton Street home, insinuating itself into O'Nan's spiraling, exact sentences and the beautiful, subtle symbolism that permeates the novel."
—The New York Times Book Review

"Emily is as authentic a character as any who ever walked the pages of a novel. She could be our grandmother, our mother, our next-door neighbor, our aunt. Our self . . . In a portrait filled with joy and rue, O'Nan does not wield a wide brush across a vast canvas but, rather, offers an exquisite miniature. Just as Emily prefers Van Gogh's depiction of a branch of an almond tree over the more spectacular Sunflowers, so, too, do we readers appreciate an ordinary life made, by its quiet rendering, extraordinary. No matter her—and our—unavoidable end, Emily . . . teaches us that small moments not only count but also endure."
—Mameve Medwed, The Boston Globe

"It takes a deft hand to do justice to the ordinary . . . but, if the mundane matters to you, then Stewart O'Nan is your man. . . . O'Nan's glory as a writer is that he conveys the full force of the quotidian without playing it for slapstick or dressing it up as Profound. . . . Emily, Alone [is] moody, lightly comic, and absolutely captivating. . . . With economy, wit, and grace, O'Nan ushers us into the shrinking world of a pleasantly flawed, rather ordinary old woman and keeps us readers transfixed by the everyday miracles of monotony."
—Maureen Corrigan, Fresh Air

"To say that nothing happens in this [Emily, Alone] is like saying that there's nothing going on in that glorious room in Amsterdam's Rijksmuseum where Rembrandt's numerous portraits of his mother hang. . . . [O'Nan] is a seamless craftsman who specializes in the lives of ordinary people. In Emily Maxwell, O'Nan has created a sturdy everywoman, occasionally blemished by pettiness and disdain for common idiocy, but always striving for a moral equilibrium."
—San Francisco Chronicle

"As riveting as a fast-paced thriller, albeit one that delves into the life and psyche of an elderly woman."
—The Miami Herald

"Stewart O'Nan's books are not about poverty, life's crises, gross injustice, or family drama; in fact, there's very little drama in his works. He has become a spokesperson—in modern fiction—for the regular person, the working person, and now, the elderly. . . . This is a writer who illuminates moments like that one, moments you never even noticed. . . . O'Nan's thoroughness is like a skill from another time—a quieter time, when it was easier to listen."
—Los Angeles Times

"O'Nan's storytelling is as patient and meticulous as his heroine. He illuminates the everyday with splendid precision. Readers who appreciate psychological nuance and fictional filigree will delight in Emily, Alone."
—Stephen Amidon, The Globe and Mail (Toronto)

"Emily stretches for a kind of rediscovery. Throughout she is lovable and heartbreaking and real. When this novel ends, in a moment of great hope and vigor, you'll find yourself missing her terribly."
—Entertainment Weekly (Grade A)

"O'Nan gives each small experience an emotional heft, and he's supremely skilled at revealing Emily's emotional investment in every small change in her life. . . . [A] plainspoken but brassy, somber but straight-talking [tone] infuses this entire nervy, elegant book."
—Minneapolis Star Tribune

"[O'Nan] is an author who would drive all around town to avoid running over a single cheap thrill. He subverts our desire for commotion and searches instead for drama in the quotidian motions of survivors. . . . [Emily, Alone] quietly shuffles in where few authors have dared to go. And it's so humane and so finely executed that I hope it finds those sensitive readers who will appreciate it."
—Ron Charles in The Washington Post

"Emily, Alone demonstrates that though the distance between an incredibly boring book and a fascinating one may seem small, it is actually miles wide. It takes a madly inventive writer to make a novel about an old woman's daily existence as absorbing as this one is."
—The Daily

"Stewart O'Nan is a master of introspection."
—The Denver Post

"O'Nan's book, with great poignancy and humor, offers a rare glimpse into the life of a woman whose life is nearing an end. . . . [Emily is] an irresistible character—funny, flawed, and thoroughly unsentimental about her inevitable fate. . . . In different hands, this might have been a morose book, but it's actually delightful. O'Nan's ability to deliver such a flawless portrait of a woman thirty years his senior speaks to his gifts as a writer."
—The Dallas Morning News

"Emily, Alone, by Stewart O'Nan, is a book of quiet yet stunning beauty; steady and trim from the outside, like its protagonist, and, just like her, stirring inside with deep longings, intense observations, and a strong attachment to living."
—The Huffington Post

"O'Nan has the rare ability to make the ordinary seem unordinary in a way that is reminiscent of Updike."
—The Daily Beast

"Reading Emily, Alone made me think of Charles Dickens. This is somewhat incongruous, because Stewart O'Nan's novels are not crafted out of the complicated, multilayered plots that we associate with Dickens. But O'Nan does share a laserlike observational talent with the Victorian master—one that can shock the reader into a sense that the story is lifted out of one's own family or even oneself. . . . O'Nan is a true virtuoso. . . . [Emily] is quietly heroic."
—William Kist in The Cleveland Plain Dealer

"Mr. O'Nan skillfully and sensitively re-creates Emily's world, from the city streets she nervously navigates in the car to her fears of illness and death."
—Pittsburgh Post-Gazette

"Old age treads the thin line between melancholy and mirth in Stewart O'Nan's marvelous new novel, Emily, Alone."
—Buffalo News

"There's a calm, enveloping tone to the story that belies its unflinching exploration of a woman's chronically discontented heart. . . . Its chief pleasure comes from unraveling this little old lady's mess tangle of emotions."
—BookPage

"Stewart O'Nan may simply be genetically incapable of writing a bad book. His characters are written with precision, intelligence, and verisimilitude; they're so luminously alive that a reader can accurately guess about what they're eating for dinner or what brand toothpaste they use. . . . The fact that Stewart O'Nan can take an 'invisible woman'—someone we nod to pleasantly and hope she won't engage us in conversation too long—and explore her interior and exterior life is testimony to his skill. Mr. O'Nan writes about every woman . . . and shows that there is no life that can be defined as ordinary."
—Mostly Fiction Book Reviews (online)

"[Emily, Alone] is an elegant examination of aging, family, and identity with a fine balance of the surprising and the expected. It is at once optimistic and totally realistic, and every page is a joy to read. As a sequel or stand-alone title, Emily, Alone is an understated yet powerful character study from one of America's outstanding storytellers."
—Bookreporter.com

"[By reading Emily, Alone] it is possible that the reader could reach a deeper understanding of the stage of life or the ways that we visit the sins of our parents on our children or of the folly of holding on to outdated patterns of living. When it comes to showing us to ourselves, Stewart O'Nan is a master."
—New York Journal of Books

"A warmhearted, clear-eyed portrait of a woman in her dotage who understands that life is both awfully long and woefully short, much of it passed in waiting and regret, but never, heaven forbid, about just the past, since 'every day was another chance.'"
—Barnes and Noble Review

"This exquisite novel plumbs an interior landscape rarely explored in literature . . . It's testament to O'Nan's talent than Emily, Alone is a page-turner suffused with vibrancy, humor, even hope."
—Macleans

"Utterly devastating, poignant, so subtle. It is unpardonable that O'Nan is not a household name."
—Edward Champion via Twitter

"Emily Maxwell, in Stewart O'Nan's terrif Emily, Alone, joins India Bridge & Olive Kitteridge as women characters whom you won't soon forget."
—Nancy Pearl via Twitter

"[A] bracingly unsentimental, ruefully humorous, and unsparingly candid novel about the emotional and physical travails of old age. . . . The closely observed Emily is a sort of contemporary Mrs. Bridge, and O'Nan's depiction of her attempts to sustain optimism and energy during the late stage of her life achieves a rare resonance."
—Publishers Weekly (starred review)

"O'Nan again proves himself to be the king of detail. What people eat, how they eat it, what they think and say in the midst of eating it—this novel represents an almost minute mapping of the lay of the domestic land as O'Nan the sociological cartographer views it."
—Booklist (starred review)

"With sympathy and compassion, O'Nan spotlights the plight of aging baby boomers, further enriching our understanding of the human condition."
—Library Journal

"Another quietly poignant character study from O'Nan . . . Rueful and autumnal, but very moving."
—Kirkus Reviews
Penguin Books, 9780143120490, 272pp.
Publication Date: December 27, 2011
About the Author
Stewart O'Nan is the author of a dozen award-winning novels, including Snow Angels, A Prayer for the Dying, and The Good Wife, as well as several works of nonfiction, including, with Stephen King, the bestselling Faithful. He lives in Pittsburgh.