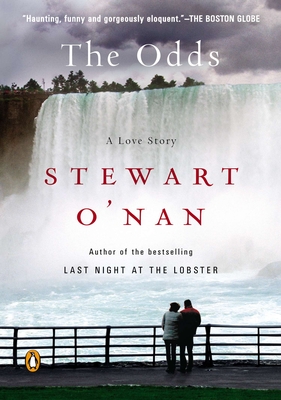 The Odds (Paperback)
Penguin Books, 9780143122272, 192pp.
Publication Date: September 25, 2012
February 2012 Indie Next List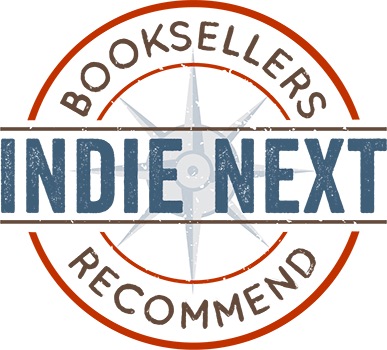 "This is a small novel that packs an emotional wallop. Art and Marion Fowler are at the end of their rope, with their marriage, careers, and finances unraveling at an alarming rate. A last hurrah, a Valentine's Day weekend at a posh gambling resort on the Canadian side of Niagara Falls -- which they can ill afford -- will determine their future. Anyone in a long relationship will both nod and cringe as O'Nan subtly and brilliantly lays out Art and Marion's frailties, strengths, foibles, and deep affection. Both suspenseful and sweet, I loved this gem of a novel."
— Cathy Langer, Tattered Cover Book Store, Denver, CO
View the List
Description
In the new novel from the author of Last Night at the Lobster, a middle-age couple goes all in for love at a Niagara Falls casino
Lokk out for City of Secrets coming from Viking on April 26, 2016

Stewart O'Nan's thirteenth novel is another wildly original, bittersweet gem like his celebrated Last Night at the Lobster. Valentine's weekend, Art and Marion Fowler flee their Cleveland suburb for Niagara Falls, desperate to recoup their losses. Jobless, with their home approaching foreclosure and their marriage on the brink of collapse, Art and Marion liquidate their savings account and book a bridal suite at the Falls' ritziest casino for a second honeymoon. While they sightsee like tourists during the day, at night they risk it all at the roulette wheel to fix their finances-and save their marriage. A tender yet honest exploration of faith, forgiveness and last chances, The Odds is a reminder that love, like life, is always a gamble.
About the Author
Stewart O'Nan is the author of twelve previous novels, including Songs for the Missing, A Prayer for the Dying, and Snow Angels. In Faithful, he and Stephen King chronicled the 2004 Boston Red Sox. He was born, raised, and lives in Pittsburgh with his family.
Praise For The Odds…
"Haunting, funny, and gorgeously eloquent . . . O'Nan's expertly drawn tension builds to a conclusion that's as surprising and satisfying as an unexpected kiss. In the end, THE ODDS is a gorgeous fable, a stunning meditation, and a hope-filled Valentine about what is won in love, what falls away, and how truly, it is always, always worth the cost."
-The Boston Globe

"O'Nan really shines…For virtually the entire book, O'Nan is in firm but understated control of his material. And the novel's conclusion — when Art and Marion, all dressed up, bet everything they've got — is thrilling."
-The Seattle Times

"Stewart O'Nan seems incapable of writing a false line. Whether describing the unimaginable or the mundane, his modest sentences crystallize the lives of ordinary people…. O'Nan is an author you learn to trust, no matter what he's writing about…. A few hours with this witty, sad, surprisingly romantic novel might be a better investment for troubled couples than a month of marriage counseling…Odds of enjoying this novel: 1 in 1."


-Ron Charles, The Washington Post

"He brings lightness to every scene, while still making the characters tremendously real, recognizable yet fresh. He works in the micro — the novel slips in under 200 pages — writing close, with fine detail. There is a clarity to O'Nan's prose: It doesn't call attention to itself, doesn't flaunt dazzling sentences or stunning descriptions. This may undersell his work, which is delightful. There is something movie-like in it — not that this should be a movie, as his novel "Snow Angels" was — but it's movie-like in its easy immersion. Cracking open "The Odds" is like settling back to watch a film as the theater lights come down: It plays out, brightly, before your eyes."

-Carolyn Kellogg, Los Angeles Times

"O'Nan is a master of that ambiguity that can never be mistaken for confusion. In cold-as-glacier-melt prose, his quotidian characters grow indelible in LAST NIGHT AT THE LOBSTER and EMILY, ALONE and now THE ODDS."


-The Cleveland Plain Dealer

"THE ODDS is a slim volume, sparse in its language and as finely crafted as the tightest of short stories. Some use a barrage of details to make a point. O'Nan trains his eye on the one or two that, in their nakedness, reveal much. The reader cannot help but recognize the rhythms of [a] relationship, disturbed by the pressure imposed by external forces. O'Nan makes points, but never belabors them. The result is an experience that is colored as much by the reader's experience as by this fine writer's craft."

-The Denver Post

"O'Nan . . . captures the emotional machinery that binds and separates two people in love."


-The Minneapolis Star-Tribune

"THE ODDS  will strike more than a few chords for long-married baby boomers…who will appreciate its honest and raw depiction of what marriage can be like after many years…The novel is not without O'Nan's trademark humor, subtly sprinkled throughout...THE ODDS is…delightful in its candor and moving in its perceptiveness."


-The Miami Herald

"This compact page-turner of a novel examines how much good luck a long-term marriage requires."

-More

"Relentlessly honest, O'Nan never averts his eyes from the unpleasant eruptions of the body or soul, nor is he shy of giving affection, admiration, and tolerance their due . . . O'Nan's settings—the bus from Ohio, the bridal suite in the hotel, the layers of the casino, the freezing Falls, the Heart concert—are rendered with such vivid intelligence that they have the verve of the exotic."


-The Atlantic

"THE ODDS…offers a compelling window into the way that the 2008 economic collapse has affected the lives of average Americans."


-The New Yorker Book Bench

"[THE ODDS] keeps you on the edge of your seat through the 179 pages of this brisk, pungent journey into a marriage afflicted by the 21st century."

-The Pittsburgh Post Gazette

"The odds of the Fowlers reconciling should their marriage fail may be slim (1 in 20,480 that a divorced couple will remarry), but the odds that O'Nan will write winsome fiction — be it long or short-form — are forever high."

-St. Louis Post-Dispatch

"THE ODDS is a remarkable portrait of a marriage stressed to the breaking point, a husband and wife united and divided by bad luck and their own thorny history. This slender, moving book confirms O'Nan's status as one of the best writers of his generation, a novelist who can illuminate the drama and complexity of everyday life with compassion, wry humor, and unflinching honesty."

-Tom Perrotta, New York Times bestselling author of THE LEFTOVERS

"A Valentine to marriage as it is actually lived in troubled times."

-Kirkus

Praise for THE ODDS

"Stewart O'Nan once drove me too fast through Manhattan at 3am. This books feels just like that. Dangerous, domestic, sad, thrilling, slyly hilarious, and painful. It's a love song, yes, but a love song to a dying marriage. Read it, please."

-Sherman Alexie, National Book Award-winning author of WAR DANCES

"Stewart O'Nan is a novelist of the everyday . . . THE ODDS . . . concerns people you might run into at Target . . . O'Nan packs his granular observations about domestic life into a smart, fast-paced romantic-comedy format . . . Call it Bonnie and Clyde meets the old Albert Brooks film Lost in America. . . . What's portrayed especially well, even in the farcical circumstances, is the everyday negotiations, internal and interpersonal, governing the spouses' lives: their calculations of what to say when, and how…[it's] a funny book, too . . . O'Nan even grants his characters (and readers) that the cheap magic of a tourist trap like Niagara Falls can be magic, nonetheless."


-Pittsburgh City Paper

"THE ODDS is a realistic fairy tale about the gravitational pull of an enduring relationship. In deft, knowing strokes, Stewart O'Nan exposes all the tenderness and tension, the compromises and evasions that lie at the heart of any long-term marriage…Anyone who's experienced those emotions and doesn't confess to seeing at least a cloudy reflection in the mirror O'Nan has so lovingly crafted isn't telling the truth."


-Shelf Awareness
Advertisement