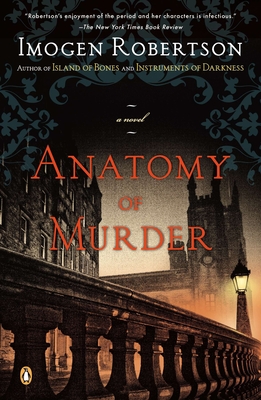 Anatomy of Murder (Paperback)
Penguin Books, 9780143122630, 382pp.
Publication Date: August 28, 2012
March 2012 Indie Next List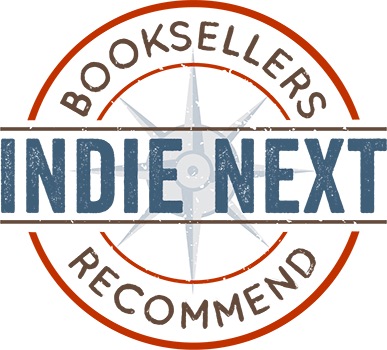 "London swirls with pomp and intrigue, the Admiralty is dealing with the American Revolution and French spies, and a headstrong woman and her reclusive fellow detective are called upon to discover the story behind a drowning that may be more than it seems. Meandering between the lowest of slums and the glitter of the opera house <em>Anatomy of Murder</em> is a charming page-turner."
— Becky Milner, Vintage Books, Vancouver, WA
View the List
Description
The second historical suspense novel in Imogen Robertson's critically acclaimed Westerman and Crowther mystery series London, 1781. Harriet Westerman anxiously awaits news of her husband, a ship's captain who has been gravely injured in the king's naval battles with France. As London's streets seethe with rumor, a body is dragged from the murky waters of the Thames. Having gained a measure of fame as amateur detectives for unraveling the mysteries of Thornleigh Hall, the indomitable Mrs. Westerman and her reclusive sidekick, anatomist Gabriel Crowther, are once again called on to investigate. In this intricate novel, Harriet and Crowther will discover that this is no ordinary drowning--the victim is part of a plot to betray England's most precious secrets.
About the Author
Imogen Robertson is an award-winning TV, film, and radio director. "Instruments of Darkness," her first novel, won the "London Telegraph"'s "First thousand words of a novel" competition in 2007 and was an Editor's Choice in "The New York Times Book Review." She studied at Cambridge and now lives in London.
Praise For Anatomy of Murder…
Praise for Anatomy of Murder:
"Memorable prose, strong and unusual leads, a sophisticated plot with several unexpected turns, and an accurate portrayal of the period all make this a winner."
—Publishers Weekly (starred review)

"A labyrinthine mystery in the heart of a teeming London, involving fashionable castrati, espionage and bodies in the Thames.   We are immersed in Harriet's London, and the city is evoked with a Dickensian exuberance… In the overcrowded field of historical fiction, Robertson has the smarts comfortably to outpace most of her rivals."
—The Independent (UK)

"I guarantee that once you have read this you will be eager to read the first - and keenly awaiting the third."
—Daily Mail (UK)

 "This series, launched after Robertson won a Telegraph writing competition, continues to excel."
—Daily Telegraph (UK)

Praise for Island of Bones, coming in hardcover on October 11, 2012,  from Pamela Dorman Books/Viking

"[An] audacious mix of cultural gloss and uncomplicated, straight-ahead storytelling. The multi-layered nuance of Peter Ackroyd and the buttonholing narrative grasp of Stephen King are stirred into the mix."
—The Independent (UK)

 "A new Imogen Robertson book is fast becoming something of an event. ...this follow-up does not disappoint.  As ever, the characters are enticing and the plot absorbing. If you've not read the previous books, do not despair--they each stand alone. But if you have time on your hands, now is your chance to catch up."
—Daily Mail (UK)

Praise for Instruments of Darkness:
"A sensitive melodrama.... Robertson's enjoyment of the period and her characters is infectious." —The New York Times Book Review (Editor's Choice)

 "A thoroughly engaging novel, with rich prose and an intricate, suspenseful plot, with melodramatic, Gothic touches in perfect keeping with the historical period. Robertson has already written another Westerman/Crowther mystery… let us hope for many more."
—Associated Press

 "Every so often I encounter a book that makes me think with envy: 'How I wish I could have written this story!' Instruments of Darkness is just that book—poetic, enchanting, and chillingly memorable. Imogen Robertson is an exquisite writer, and this is an extraordinary novel."
—Tess Gerritsen, author of Keeping the Dead

"Mayhem runs amok in this period thriller. [Robertson] pulls out all the stops… a roaring soap opera of a novel."
—The Washington Times

 "Impressive… A ripping homage to Dickens, Austen and Conan Doyle, Instruments of Darkness will keep you up at night, and then, like me, waiting for the sequel."
—Seattle Times

"The book works splendidly as a period thriller, with complicated leads and informative details that illuminate 18th-century England for modern readers."
—Publishers Weekly

"This debut is getting some play and should well serve lovers of historical suspense." 
—Library Journal
Advertisement