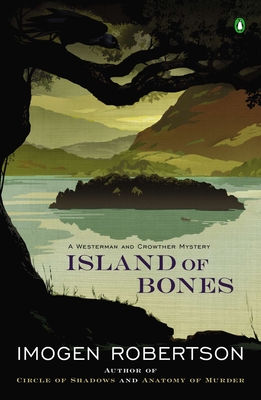 Island of Bones (Paperback)
Penguin Books, 9780143123316, 384pp.
Publication Date: June 4, 2013
Description
The third novel in the critically acclaimed Westerman and Crowther historical mystery series reveals the dark secrets of Crowther's past England, 1783. For years, reclusive anatomist Gabriel Crowther has pursued his forensic studies--and the occasional murder investigation--far from his family estate. But an ancient tomb there will reveal a wealth of secrets. When laborers discover an extra body inside the tomb, the lure of the mystery brings Crowther home at last, accompanied by his partner in crime, the forthright Mrs. Harriet Westerman. What Crowther learns will rewrite his family's past--and spill new blood in a land torn between old magic and modern justice. The next installment in a series described as "CSI: Georgian England" (The New York Times Book Review), Island of Bones is a riveting tale that will captivate fans of Jacqueline Winspear and Charles Finch.
About the Author
Imogen Robertson worked as a television, film, and radio director before becoming a full-time writer. She lives in London.
Praise For Island of Bones…

Praise for ISLAND OF BONES:

"Robertson's superior third historical featuring anatomist Gabriel Crowther and widow Harriet Westerman (after 2012's Anatomy of Murder) makes the most of its revelations about Crowther's backstory . . . First-rate prose and the deepening relationship between the two leads bode well for the longevity of this series."
—Publishers Weekly (starred review)

"Set aside quality time to fully enjoy this richly layered, engaging historical series; a great suggestion for fans of Anne Perry, Charles Finch, and C.S. Harris." —Library Journal

"An altogether satisfying historical mystery."
—Booklist

"[An] audacious mix of cultural gloss and uncomplicated, straight-ahead storytelling. The multi-layered nuance of Peter Ackroyd and the buttonholing narrative grasp of Stephen King are stirred into the mix." —Independent

"A new Imogen Robertson book is fast becoming something of an event. . . . As ever, the characters are enticing and the plot absorbing. If you've not read the previous books, do not despair—they each stand alone. But if you have time on your hands, now is your chance to catch up."
—The Daily Mail
Advertisement