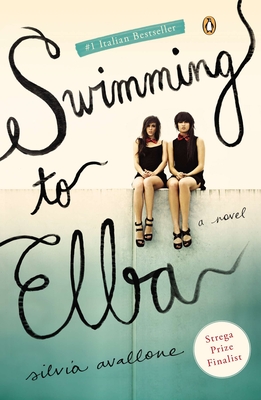 Swimming to Elba (Paperback)
Penguin Books, 9780143123651, 308pp.
Publication Date: April 30, 2013
* Individual store prices may vary.
Description
The provocative international bestseller about two young girls growing up fast in a failing industrial town on the coast of Italy
They were always a pair: daring, intelligent Anna and breathtakingly gorgeous Francesca. Just shy of fourteen, their newly acquired curves and skimpy bathing suits have earned them celebrity status on the beaches of their gritty town, wherethe glittering resort island of Elba taunts them from across the bay. The girls, aware of their newfound power, are on the brink of everything high school, adulthood, ambition but when their intense friendship suffers a blow, each sets off on her own, only to learn that the "glamorous" world of adult physicality can be at best banal and at worst dehumanizing. As their choices take them to a painful crossroads, the girls must reconnect if they have any hope of escaping their small-town destinies.
Frank, sensual, and evocative of the Academy Award winning film Cinema Paradiso and the international bestseller The Solitude of Prime Numbers, Swimming to Elba is a harrowing yet redemptive meditation on politics, family, sex, and the lasting power of friendship.
About the Author
Silvia Avallone is a poet and novelist who was born in Biella, Italy, in 1984 and now lives in Bologna. Swimming to Elba, published in Italy as Acciaio, is her first novel.Antony Shugaar s recent translations include A Pimp s Notes by Giorgio Faletti, Bandit Love by Massimo Carlotto, and Sandokan by Nanni Balestini. He lives in Charlottesville, Virginia."
Praise For Swimming to Elba…
 "An engaging debut."
-Publishers Weekly

"Readers will devour this richly detailed, sensual bildungsroman." 
-Booklist

"A beach read for strong-willed, independent souls." 
-Kirkus

"Powerful. As trenchant as it is true."  
-Le Parisien

"A galvanizing social novel, spacious and strenuous, like a film that would have been cosigned by Ken Loach and Gus Van Sant." 
-Lib���ration

"Characters unlike any you'll find in Italian literature nowadays."  
-Goffredo Fofi

"A book that skims close to the realm of the epic in its description of the desperate and empty lust for life of a tribe of young people and the small and vast tragedies that emerge from their struggles."  
-Giorgio De Rienzo, Corriere delle Sera

"A novel capable of holding together—in the drift or in the tragedy of many lives—the thread of a hope that springs from two young lives that may be destined to fit together."  
-Giovanni Tesio, Tuttolibri-La Stampa

"Silvia Avallone has a gift for painting a believable picture of not only her two leading characters, but of a crowd of actors: grief-stricken women, lazy factory workers, brutish thugs who frequent lap-dancing bars, young girls and boys who want to make the world their own. . . . Something verging on the operatic elegantly fills the pages of this remarkable novel."  
-Giovanni Pacchiano, Il Sole 24 Ore

 "With Silvia Avallone, we are in the presence of a natural, original, and untutored talent, capable of capturing the contradictions of her own time in a rebellious, heartbreaking way. But the greatness of this book, at once carnal and chaste [...] lies in the powerful way that it identifies beauty and friendship as the two decisive, all-encompassing emotions of adolescence. It is a book that demands love, in its truthfulness, in its refusal to turn away from the life-giving breath of poetry."
-Giuseppe Conte, Il Giornale

"Avallone skillfully tugs every thread in her tapestry with an artist's hand. . . . This Avallone is a force of nature, with her exacting, precise prose, as in the spectacular opening passages." 
-Massimo Onofri, Avvenire

"Following in the footsteps of the great tradition of a Tuscan and European author like Romano Bilenchi." 
-Davide Barili, Gazzetta di Parma

"Swimming to Elba is intelligent and well written. It deserves its success: Silvia Avallone gives us a penetrating vision of the way the new proletariat lives. She narrates that story very well. I was reminded of Tuscan authors such as Carlo Cassola and Vasco Pratolini. She is a modern writer, but you can sense those roots." 
-Dacia Maraini, Oggi

"From this first novel, she might one day write a novel that is to literature what Bernardo Bertolucci's Novecento was for film."  
-Gianfranco Franchi, Secolo d���Italia

"A masterpiece of fine writing, literature in its purest state, as if the words had flowed like molten steel out of the blast furnace, to recount perfect characters and a magnificent story." 
-Caterina Soffici, Il Riformista
or
Not Currently Available for Direct Purchase