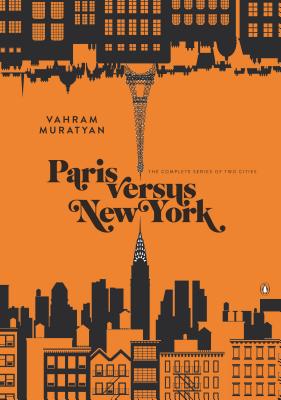 Paris Versus New York (Hardcover)
The Complete Series of Two Cities
Penguin Books, 9780143123835, 287pp.
Publication Date: November 14, 2012
* Individual store prices may vary.
Description
A deluxe, expanded edition of one artist's chic and humorous visual homage to two of the world's most iconic cities
Inspired by the popularity of French graphic artist Vahram Muratyan's original "Paris versus New York" book, here is an expanded large-trim edition with more than thirty additional new pairings of iconic images from the City of Lights and the Big Apple. This deluxe edition is a great gift for those who love the warmth and wit of Maira Kalman and Christoph Neimann's "I Lego New York," the design-savvy eye of "The Sartorialist," and the adventurous imagination of "The Atlas of Remote Islands." Muratyan's visually striking graphics paired with witty, thought-provoking taglines celebrate the special details of each city--favorites of denizens from both cities and those happily torn in between.
About the Author
Vahram Muratyan is a graphic artist based in Paris, where his clients include Prada, Colette, and the City of Paris. He is the author of the series La ville est belle, a weekly column in "M," the magazine of "Le Monde."He lives in Paris and New York City.