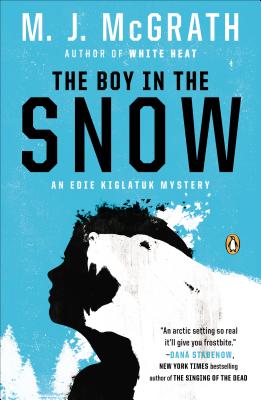 The Boy in the Snow (Paperback)
An Edie Kiglatuk Mystery
Penguin Books, 9780143124146, 400pp.
Publication Date: October 29, 2013
* Individual store prices may vary.
December 2012 Indie Next List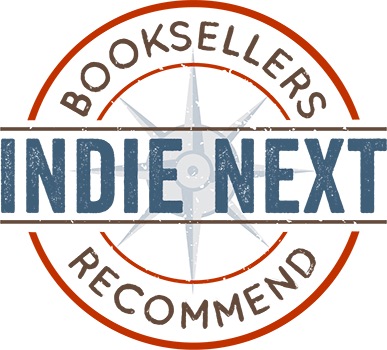 "Highly recommended for fans of Dana Stabenow's Kate Shugak series, this follow-up to McGrath's debut, White Heat, offers a view of the life of Inuits in Alaska. Half-Inuit Edie Kiglatuk is another strong heroine who has a troubled past but tries to do what she can to make things right. I look forward to learning more about what drives her in future books in this series."
— Nancy McFarlane, Fiction Addiction, Greenville, SC
View the List
Description
In the second book of the Edie Kiglatuk Mystery Series, Edie's discovery along Alaska's Iditarod trail leads to a massive, far-reaching conspiracy

M. J. McGrath's debut novel, White Heat, earned both fans and favorable comparisons to bestselling Scandinavian thrillers such as Smilla's Sense of Snow and the Kurt Wallander series.

In M. J. McGrath's compelling follow-up to White Heat, Edie Kiglatuk, the half-Inuit and half-outsider heroine, prepares to help her ex-husband, Sammy, in his bid to win Alaska's world-famous Iditarod. But the race turns grim when she stumbles upon body of an infant—its tiny corpse covered in mysterious ceremonial markings—on land belonging to the Old Believers, an exiled Russian Orthodox sect.

Meanwhile, it's election time and the lead candidate for governor of Alaska, Anchorage mayor Chuck Hillingberg, desperately wants to keep Edie's discovery out of the press. As Sammy mushes his team across frozen wilderness, Edie begins an investigation that leads into a murky world of corrupt politics, religious intolerance, greed, and sex trafficking. But just as she begins to get some answers, Edie finds herself threatened by a painful secret from her past.
About the Author
M. J. (Melanie) McGrath is a journalist and an author of several  books of nonfiction, including The Long Exile: A Tale of Inuit Betrayal and Survival in the High Arctic. She was awarded the John Llewlyn-Rhys/Mail on Sunday Award for best British author under thirty-five. She lives and works in London. The Boy in the Snow is her second novel.
Praise For The Boy in the Snow: An Edie Kiglatuk Mystery…
Praise for
The Boy in the Snow
"An Arctic setting so real it'll give you frostbite."—Dana Stabenow, New York Times bestselling author of The Singing of the Dead
 
"McGrath has a firm grasp on a little known culture, its values and language…This affecting novel should melt even the most frozen human hearts."—Publishers Weekly (starred review)
 
"Edie is fierce in her desire for justice…[She] finds herself at mortal risk from the cold, so masterfully described that it chills the reader."—Booklist
 
"In M.J. McGrath's  gripping Alaskan mystery…[her] characters are both motivated and ruthless.—Oprah.com

"The plot compelling and the settings mesmerizing. McGrath…is a fresh and compelling voice."—Cleveland.com
 
"The stoic Edie is a strong, determined heroine."—Houston Chronicle
 
"Tautly plotted, truly satisfying suspense."—BookPage
 
"M.J. McGrath [has] a terrific gift for the atmospheric portrayal of cold, ice and snow – and of the people who live in those climes."—The Times (UK)
 
"[McGrath] is an author with a quietly impressive command of character…Yet the author's real skill is in the astonishing evocation of the frigid landscape…What's more, McGrath is able to keep all these elements satisfyingly balanced."—Express.co.uk
 
"One of our most gifted younger writers…The snow-laden wastes of Alaska are so brilliantly evoked that hit almost makes you shiver reading it, and the plot is every bit as chilling, laced as it is with politics, sects and modern greed."—Daily Mail (UK)
 
Select Praise for White Heat

"M.J. McGrath opens a window onto a fascinating and disappearing culture in this haunting mystery."—Parade Magazine "12 Great Summer Books"
 
"[McGrath] weaves a strong strand of whodunit into a broader story about life in a 21st-century community on Canada's Ellesmere Island. The plot is wholly satisfying, and McGrath's portrait of a culture that uneasily blends yesterday and today is engrossing on its own merits. The Arctic is a big place — big enough, one hopes, for Edie Kiglatuk to find another mystery that needs solving between warm bowls of seal blood soup fresh from the microwave."—Associated Press
 
"A gripping debut novel, McGrath transports the reader to a land of almost incomprehensible cold and an unfamiliar but fascinating culture, taking on issues of climate change, energy exploration, local politics, and drug and alcohol abuse. Edie, a fiercely independent woman in a male-dominated milieu, is sure to win fans. Expect great things from this series."—Booklist (starred)
 
  
"An arctic setting so real it'll give you frostbite."—Dana Stabenow, author of A Cold Day for Murder and Though Not Dead: A Shugak Novel


"M. J. McGrath's White Heat pulls you along like a steel cable, inexorably welding you to the characters and a place that you'll never forget."—Craig Johnson, New York Times bestselling author of The Cold Dish and As the Crow Flies

 
"This debut novel encompasses the hard, otherworldly beauty of the far north and the rapaciousness of energy moguls determined to exploit the area's natural resources…[McGrath] skillfully describes the destabilizing effects of global warming, on both the landscape and the lives of the people settled there."—The New Yorker