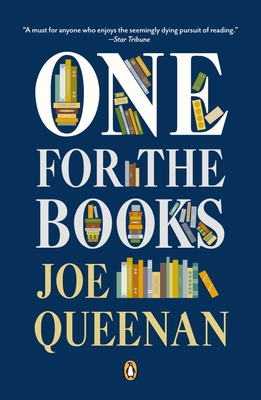 One for the Books (Paperback)
Penguin Books, 9780143124207, 244pp.
Publication Date: October 29, 2013
Description
An absolute must-read for anyone who loves books
In Closing Time, Joe Queenan shared how he became a voracious reader to escape a joyless childhood. Now, like many bibliophiles, he fears for the books that once saved him. In One for the Books, Queenan examines the entire culture of reading and what books really mean in people's lives today. What does it suggest if a person has no books displayed in his living room? Can an obsession with reading prove detrimental to one's well being? How useful are covers in selling books? Queenan's many fans as well as anyone who loves books and reading will want to join him on his unforgettably funny and moving journey.
About the Author
Joe Queenan is the author of nine books and writes the Moving Targets column for the Wall Street Journal. He lives in Tarrytown, New York."
Advertisement