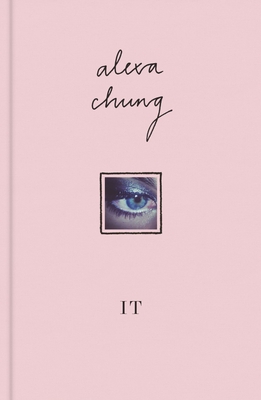 It (Hardcover)
Penguin Books, 9780143124832, 192pp.
Publication Date: October 29, 2013
* Individual store prices may vary.
Description
The darling of the fashion world and co-host of the music TV show Fuse News shares her inspirations, musings, and her own very personal and eclectic style

With influences that range from the sultry beauty of Jane Birkin to the rocker chic of Mick Jagger, it's no wonder that everything worn by Alexa Chung instantly becomes the latest trend. Already a hugely popular television personality and a muse for Marc Jacobs and Karl Lagerfeld, Chung is now a co-anchor of the nightly music show Fuse News, covering today's hottest acts and entertainment news. Chung's first book, It, provides her legion of fans with a long-awaited inside look at her fascinating world.

A wholly unique collection of Chung's personal writings, drawings, and photographs, It covers everything from her candid thoughts on life, love, and music to her favorite ensembles and how to decide what to wear in the morning. With Chung's characteristic wit, charm, and refreshingly down-to-earth attitude, this full-color compendium is a must-have for anyone who loves fashion, music, and just about everything Alexa Chung.
About the Author
Alexa Chung is a television personality and international style icon, and the co-host of the new daily music television program Fuse News. She is also a contributing editor to British Vogue and has received numerous style awards, including the prestigious British Style Award, which she has won three years in a row. She lives in New York City.
Praise For It…
"[A] book on personal style and inspirations...[from] British fashion icony Alexa Chung."—The Wall Street Journal

"[Alexa Chung] traces her journey to her place behind the velvet ropes in the new book It."—Associated Press

"[Alexa Chung] reveals how she puts together her effortless, cool look."—InStyle

"This full-fledged style icon is sharing her most intimate thoughts on her muses, aesthetic, childhood, and heartbreaks in a new diary-meets-scrapbook."—Teen Vogue

"Smart, trigger-quick wit….Chung gives her fans style inspirations, personal anecdotes, helpful beauty tips, and recreation advice."—Paper Magazine

"We can finally tap into the uberchic mind of ultimate It Girl Alexa Chung….Featuring the fashion-savvy Brit's writing, drawings and personal photographs…. Just what we've wanted from our top girl crush."—Foam Magazine