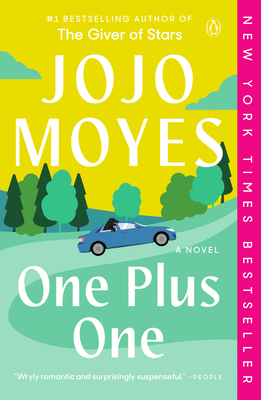 One Plus One
A Novel
Paperback

* Individual store prices may vary.
Other Editions of This Title:
Digital Audiobook (6/30/2014)
CD-Audio (7/12/2016)
Paperback, Large Print (7/7/2015)
Hardcover, Large Print (6/26/2014)
Hardcover (7/1/2014)
Compact Disc (7/1/2014)
Paperback, Vietnamese (9/1/2018)
Prebound (3/31/2015)
Prebound (7/1/2014)
July 2014 Indie Next List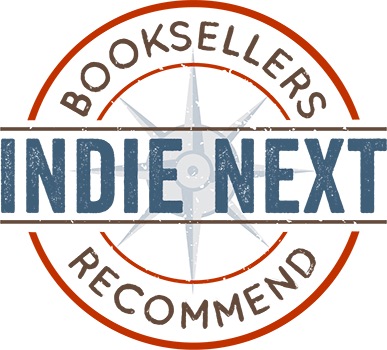 "Jess is a single mom working two jobs to support her kids -- Nicky, her goth-like teenage stepson, and Tanzie, her math whiz daughter - who are both struggling to find their way in the world. Ed is a tech millionaire facing charges of insider trading, whose vacation home Jess happens to clean. A once-in-a-lifetime opportunity for Tanzie throws this unlikely group together, sending them on a hellish, hilarious road trip littered with mishaps, misunderstandings, and moments of clarity. The bestselling author of Me Before You offers another unforgettable tale reminding readers that families and love stories both come in all shapes and sizes."
— Anderson McKean, Page & Palette, Fairhope, AL
View the List
Description
One single mom. One chaotic family. One quirky stranger. One irresistible love story from the #1 New York Times bestselling author of The Giver of Stars
 
Suppose your life sucks. A lot. Your husband has done a vanishing act, your teenage stepson is being bullied, and your math whiz daughter has a once-in-a-lifetime opportunity that you can't afford to pay for. That's Jess's life in a nutshell—until an unexpected knight in shining armor offers to rescue them. Only Jess's knight turns out to be Geeky Ed, the obnoxious tech millionaire whose vacation home she happens to clean. But Ed has big problems of his own, and driving the dysfunctional family to the Math Olympiad feels like his first unselfish act in ages . . . maybe ever.
 
One Plus One is Jojo Moyes at her astounding best. You'll laugh, you'll weep, and when you flip the last page, you'll want to start all over again.
Praise For One Plus One: A Novel…
Praise for ONE PLUS ONE:

"Safety advisory: If you're planning to read Jojo Moyes's One Plus One on your summer vacation, slather on plenty of SPF 50. Once you start the book, you probably won't look up again until you're the last one left on the beach…[a] wonderful new novel."—The Washington Post

"Jojo Moyes' new novel One Plus One adds up to a delightful summer read, where the whole is greater than the sum of its charming parts…Moyes' observations on modern life are dryly hilarious…You don't need to be a math whiz to figure out this book is one worth adding to your summer reading list." —USA Today (4 stars)

"Bridget Jones meets Little Miss Sunshine in this witty British romp from bestseller Moyes…Wryly romantic and surprisingly suspenseful." —People

"Fans of the 2006 summer sleeper hit Little Miss Sunshine will find a lot to love in British author Jojo Moyes' latest, about a madcap road trip that's packed to the boot with familial drama, class clashes, and romance…In Moyes' deft hands, even a bout of kebab-induced food poisoning is somehow charming. You'll be rooting for this ragtag group of strivers until the very last page." —Entertainment Weekly (A-)

"Jojo Moyes' latest novel has humor, heartbreak and romance—a.k.a. the perfect beach read." —Lucky Magazine
 
"The delightful, comic ONE PLUS ONE is as likable a book as you will come across this summer, light and funny…sharply drawn characters, genuinely amusing scenarios and a compelling warmth for all of these endearing misfits (even Norman)." —Miami Herald

"The author of last year's heartbreaker Me Before You returns with another page-turner…"—AARP

"An irresistible mix of romance and humor"—Dallas Morning News

"No need to worry where this road trip is headed. Just sit back, roll down your window and enjoy being a passenger." —Cleveland Plain Dealer

"Moyes has a remarkable gift for creating balanced, deep characters who struggle to find their own way. Filled with humor, and insight... she has written an emotional, rich, and satisfying novel. Highly recommended." Library Journal (starred review)

"One Plus One equals one fine novel.... Bravo to Moyes for delivering characters in a story readers will truly care about. Is that Hollywood calling?"—Booklist

"There's never anything predictable about stubbornly optimist and protective Jess and her oddball kids, or the distracted Ed and his disjointed work-family relationships. It's exactly that quality that makes this offbeat journey so satisfying, and Moyes's irrepressible flaws-and-all characters so memorable."—Publishers Weekly

Lev Grossman at Time gave ONE PLUS ONE 2-1 odds for becoming the 2014 "Book of the Summer"

Bustle.com included ONE PLUS ONE in their list of "8 Books to Read in July": "With surefire prose and a likeable protagonist, Moyes captures the comic charms of single motherhood and middle-aged dating in this humor-filled, haphazard love story…far from simple or unexpected. Serious beach read potential here, friends." —Bustle.com
Penguin Books, 9780143127505, 432pp.
Publication Date: March 31, 2015
About the Author
Jojo Moyes is the #1 New York Times bestselling author of The Giver of Stars, Me Before You, After You, Still Me, Paris for One and Other Stories, One Plus One, The Girl You Left Behind, The Last Letter from Your Lover, Horse Dancer, Silver Bay, The Ship of Brides, and The Peacock Emporium. She lives with her husband and three children in Essex, England.
Even though Marty himself is reluctant, Jess opens her home to Nicky, Marty's son by "a woman he'd dated briefly in his teens" (p. 9), after his birth mother essentially abandons him. If you were Jess, would you be willing to raise Nicky as your own child?
Aileen Trent sells designer clothes at a cut rate to people who could never afford to buy them in the shops. Since Jess strongly suspects that they are stolen, is it wrong for her to buy a few items for Tanzie?
Jess takes the money that Ed drunkenly drops in the taxi and decides to use it to pay Tanzie's registration fees. Would she have made that choice if he hadn't behaved rudely to her while she was cleaning his house? Does his treatment of her excuse her decision?
Is it more difficult for the poor to lead law-abiding lives? To what extent is morality a matter of character or circumstance?
Ed's parents couldn't afford to send both Ed and his sister, Gemma, to public school, so they sent only him. Was it a fair decision? Is Gemma's resentment justified?
Ed helps Nicky get revenge on Jason Fisher by showing him how to hack Jason's Facebook page. Since Jason intimidated the witnesses to Nicky's beating into not speaking out against him, is it a justifiable retaliation?
At what point in their journey does Ed begin to think less about himself and more about helping Tanzie and her family?
Does Ed's ignorance mitigate the seriousness of his crime? Should he have spent time in prison, or do you feel he was given a fair sentence?
Jess's mother "had been right about many things" (p. 166), but she never made her daughter feel loved. As a result, Jess makes it her priority as a mother to make Tanzie and Nicky feel loved. What is something that your parents did right? What is something they did wrong that you hope to rectify if you are or plan to become a parent yourself?
Do you support Jess's decision to go into debt to pay for Norman's hospital bills rather than put him to sleep?
Did Ed's financial success go to his head, or was he self-centered before he was rich? What did he have to learn about himself in order to forgive Jess?