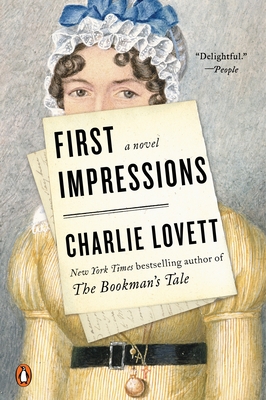 First Impressions (Paperback)
A Novel
Penguin Books, 9780143127727, 336pp.
Publication Date: September 29, 2015
Other Editions of This Title:
Digital Audiobook (10/15/2014)
Hardcover (10/16/2014)
* Individual store prices may vary.
November 2014 Indie Next List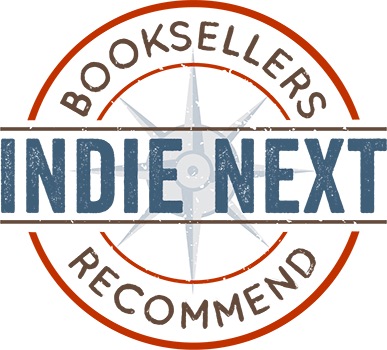 "This is a frothy and fun mystery/romance that asks 'What if Jane Austen plagiarized her greatest work, Pride and Prejudice?' By alternating chapters about Austen and her fictional friendship with an elderly minister and writer with those involving a modern-day bookseller and Austen fan who is searching for love and rare books, Lovett builds suspense while tossing in all kinds of fun Austen factoids. The tale is simple and sweet and the heroine is a modern-day Eliza, torn between two men and her first impressions of each. Delightful, especially for Austen fans -- and really, who isn't?"
— William Carl, The Booksellers at Laurelwood, Memphis, TN
View the List
Description
A thrilling literary mystery costarring Jane Austen from the New York Times–bestselling author of The Bookman's Tale. Charlie Lovett's new book, The Lost Book of the Grail, is now available.

Book lover and Austen enthusiast Sophie Collingwood has recently taken a job at an antiquarian bookshop in London when two different customers request a copy of the same obscure book: the second edition of A Little Book of Allegories by Richard Mansfield. Their queries draw Sophie into a mystery that will cast doubt on the true authorship of Pride and Prejudice—and ultimately threaten Sophie's life.

In a dual narrative that alternates between Sophie's quest to uncover the truth—while choosing between two suitors—and a young Jane Austen's touching friendship with the aging cleric Richard Mansfield, Lovett weaves a romantic, suspenseful, and utterly compelling novel about love in all its forms and the joys of a life lived in books.
About the Author
Charlie Lovett is a former antiquarian bookseller, an avid book collector, and a member of the Grolier Club, the oldest and largest club for bibliophiles in North America. He and his wife split their time between Winston-Salem, North Carolina, and Kingham, Oxfordshire, in England.
Praise For First Impressions: A Novel…
"A delightful novel."
—People
 
"[A] thrilling romance."
—Woman's Day, "WD Picks"
 
"A charming story."
—Christian Science Monitor
 
"Part mystery, part love story, First Impressions is a 100 percent thumping good read and a loving homage to one of literature's most beloved authors. Lovett takes readers on a rollicking adventure that cleverly weaves in the best elements of Austen's novels, while also giving life to Austen's own personal history in a satisfying and captivating way. It's a giddy novel that celebrates books and the people who love them as much as it entertains, making it the perfect read for bookworms and Janeites alike."
—Bookpage
 
"A completely captivating and charming book….the author's passion for Jane Austen and his knowledge of printing methods and practices of the 1700s truly make this book a standout. The reader gets a nice adventure story, a little bit of romance and mystery, and a real feel for book collecting and for the author's love of Jane Austen. If it's a love you share, you may well find this book irresistible."
—Mystery Scene
 
"This novel is both beautiful and exciting….A must-read, especially for those who love books, writing and reading!"
—Historical Novels Review
 
"Fans of Austen will devour the backstory. . . . Lovers of intrigue and romance will relish the presentday journey. . . . Bibliophiles will savor the interconnectedness of both stories. . . . First Impressions is an Austen appetizer—leaving the reader eager to explore or revisit works that have touched us for more than two centuries."
—The Mountain Times
 
"A book about books . . . an intriguing story [about] an author whose stories have not lost their romantic appeal in two hundred years."
—Suspense Magazine
 
"[An] ingenious novel….Ardent fans of Jane Austen and lovers of gripping stories will enjoy following Sophie's pursuit of the truth."
—Publishers Weekly
 
"[An] appealing combination of mystery, romance, and bibliophilism….An absolute must for Austen fans, a pleasure for others."
—Booklist
 
"A delightful read that Janeites will love….[Lovett] adds bookish intrigue to the life of another luminary of English literature."
—Library Journal
 
"Lovett's tale is a lovely and entertaining one…that lovers of Austen and antiquarian books will adore."
—Shelf Awareness
 
"Lovett's love of books and libraries once again energizes his storytelling."
—Kirkus Reviews
 
"Charlie Lovett's delightful First Impressions weaves together two stories: one about a modern young woman who loves books and the other about the friendship between nineteenth-century novelist Jane Austen and a clergyman. The result is an inventive tale with elements of romance and suspense, wrapped around a bookish mystery that will please lovers of old libraries and Austen fans."
—Deborah Harkness, #1 New York Times bestselling author of The Book of Life
 
"Jane Austen, true love, great books, and a literary mystery of epic proportions: Charlie Lovett packs all my favorite things into a thoroughly engaging story that keeps us enthralled to the very last page. Austen herself would adore the counter-point heroine, the bright and delightful Sophie Collingwood. A pure gem."
—Katherine Reay, author of Dear Mr. Knightley
 
"Brimming with charm and intrigue, Charlie Lovett's new novel will leave a lasting impression on lovers of books, literary enigmas, and the eternally fascinating Jane Austen. First Impressions spans centuries, but time ceases to exist as Lovett's riveting story begins to unfold."
—Erika Robuck, author of Hemingway's Girl
 
"It is a truth universally acknowledged, that a reader in want of a marvelous mystery and lovely literary fiction must be in want of First Impressions. With a deep understanding of Jane Austen and a deft hand at mystery, Lovett strikes the perfect chord between literature and a first rate thriller."
—Craig Johnson, New York Times bestselling author of the Walt Longmire Mysteries, the basis of A&E's hit series Longmire