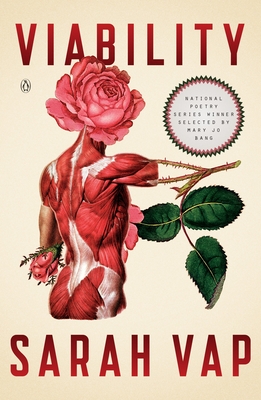 Viability (National Poetry Series) (Paperback)
Penguin Books, 9780143128281, 176pp.
Publication Date: January 26, 2016
* Individual store prices may vary.
Description
Selected as a Winner of the National Poetry Series by Mary Jo Bang

Sarah Vap's sixth work of poetry, Viability is an ambitious and highly imaginative collection of prose poems that braids together several kinds of language strands in an effort to understand and to ask questions about the bodies (and minds, maybe even souls) that are owned by capitalism. These threads of language include definitions from an online financial dictionary, samples from an essay on the economics of slavery, quotations from an article about slavery in today's Thai fishing industry, lyric bits and pieces about pregnancy and infants of all kinds, and a wealth of quotations falsely attributed to John of the Cross. The viability that Vap is asking about is primarily economic and biological (but not only). The questions of viability become entwined with the need, across the book, to "increase"—in both a capitalist and a gestational sense. John of the Cross tries, at first with composure, to comment on or to mediate between all the different strands of the collection.
About the Author
Sarah Vap is the author of five collections of poetry, including Dummy Fire, winner of the 2006 Saturnalia Books Poetry Prize, selected by Forest Gander. Her second collection, American Spikenard, was the winner of the Iowa Poetry Prize in 2007. Her work has appeared in American Poetry Review, Denver Quarterly, and Gulf Coast, among other publications. She lives in Venice, California.
Praise For Viability (National Poetry Series)…
Advance Praise for Viability:

"This polyphonic montage, collage, assemblage brilliantly collapses the gap between lyric poetry and life." —Mary Jo Bang