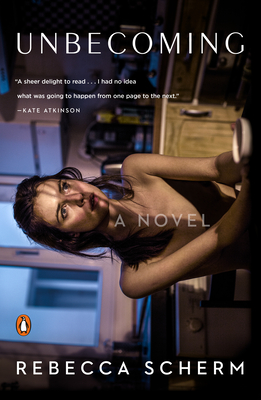 Unbecoming
A Novel
Paperback

* Individual store prices may vary.
Other Editions of This Title:
Digital Audiobook (1/21/2015)
Hardcover, Large Print (7/8/2015)
Compact Disc (1/22/2015)
Hardcover (1/22/2015)
February 2015 Indie Next List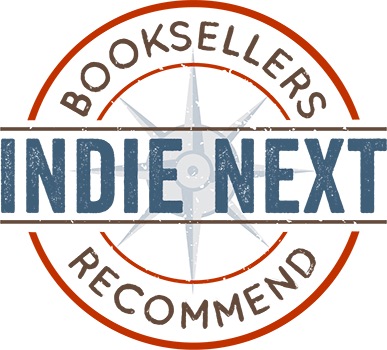 "Julie rents a room in a dilapidated house outside of Paris. She repairs antiques, mostly things no one else wants, and is a loner with no friends or social life. In her room at night, she reads the news from Garland, Tennessee, her hometown, where two men are about to be let out on parole for a crime for which she was the mastermind. Julie is terrified of being found and is just trying to survive. This is an exhilarating page-turner with multi-layered characters and several good twists. Once you hit the halfway point, it's a race to the finish to find out what's going to happen."
— Amanda Skelton, Union Avenue Books, Knoxville, TN
View the List
Description
EDGAR AWARD NOMINEE FOR BEST FIRST NOVEL

"Startlingly inventive." —The New York Times Book Review

A highly praised debut novel of psychological suspense about a daring art heist, a cat-and-mouse waiting game, and a small-town girl's mesmerizing transformation, by the author of A House Between Earth and the Moon

On the grubby outskirts of Paris, Grace restores bric-a-brac, mends teapots, and resets gems. She calls herself Julie, says she's from California, and slips back to a rented room at night. In truth, home is Garland, Tennessee, where two young men have just been paroled. Both were jailed for a crime that Grace planned. The heist went bad—but not before she was on a plane to Prague, contraband in her bag. As Grace's web of deception unravels, she begins a cat-and-mouse game that echoes the best of Alfred Hitchcock and Patricia Highsmith and is sure to appeal to fans of The Girl on the Train.
Praise For Unbecoming: A Novel…
Praise for Unbecoming

"In this inventive first novel, Rebecca Scherm introduces us to Julie from California, who's really Grace from Tennessee and a first-class jewel thief. This gifted artist has made her way to Paris, where she works for a shady antiques restorer, turning out objets d'art that are exquisite fakes. Grace could always reform, but 'the high that raced up and down her' after she steals some diamonds is a thrill she can't give up."
—Marilyn Stasio, The New York Times Book Review

"Intricately detailed and rich with art and deception, Scherm's debut is a treat."
—People

"This lively debut combines a knotty coming-of-age tale and a high-society caper. . . . Scherm is at her best when she is parsing the fumblings of a young woman trying to devise a persona in the world."
—The New Yorker

"Scherm's voice is gutsy. . . . She shows she has the chops to produce something delightfully wicked."
—Chicago Tribune

"Scherm has elevated the heist novel beyond entertainment. Like a painting that becomes more intriguing the longer you study it, Unbecoming is a genuine work of art."
—Minneapolis Star-Tribune

"A clever, engrossing thriller . . . You won't want to stop until you've turned the last page."
—Huffington Post

"A small-town Tennessee girl flourishes into a classic, yet never cliché, femme fatale in Rebecca Scherm's provocative coming-of-age debut. . . . With a well-researched plot and illuminating prose, Unbecoming is an atmospheric adventure from start to finish."
—BookPage

"From the first page, you know Rebecca Scherm is the real thing. Unbecoming is an assured exploration of the intricate, intense, risky processes that go into creating identity—and into dismantling it."
—Tana French

"Rebecca Scherm's extraordinarily confident voice and style, this novel's depth of detail—great characters and a terrifically engaging plot—are a sheer delight to read. There is something very fresh and captivating about this book, and best of all I had no idea what was going to happen from one page to the next."
—Kate Atkinson

"Unbecoming is the story of a heist, and especially what happens afterwards. No one thinks beyond the maps and the timetables and the moment of sale, its narrator tells us, but Rebecca Scherm has done just that, showing us the tense, suspenseful aftermath of an unraveled plan. Unbecoming is a novel of voice, invention, and momentum, as tautly plotted as any Hitchcock movie and focused on the central question any lover and any jewel thief must eventually ask:  How do you tell what's fake from what's real?"
—Karen Joy Fowler

"'Self-assured' doesn't begin to describe the skill with which Rebecca Scherm develops her central character—Grace—and the tangled web she weaves, which is her life itself. It's a completely compelling read from start to finish, beautifully researched and brilliantly constructed. I loved it."
—Elizabeth George

"Some characters who go bad find that it's against their nature, and some who go bad discover that dishonesty is the central truth about themselves. Rebecca Scherm's wonderful novel Unbecoming has a mesmerizing narrator, Grace, who discovers that her gift (and it is a real gift) is for deceit. A thriller, a psychological study, and a love story, this novel is an unusually intelligent and suspenseful book. The dark arts have rarely been so brightly lit."
—Charles Baxter

"Artfully constructed and beautifully nuanced, Unbecoming is an elegant, page-turning mystery of theft, betrayal, and young love, which brilliantly reveals that the very worst lies are the ones we tell ourselves."
—Kimberly McCreight

"Scherm's debut has a plot that twists and turns, but it is the enigma of who Grace really is that will keep readers hooked until the very end. A bleak tone, deeply flawed protagonist, and dysfunctional relationships will draw well-deserved comparisons to Gillian Flynn."
—Library Journal

"Scherm mixes a character study with caper novel full of double-crosses, lies, and betrayals."
—Publishers Weekly
Penguin Books, 9780143128311, 320pp.
Publication Date: December 1, 2015
About the Author
Rebecca Scherm is the critically acclaimed author of the novel Unbecoming. A graduate of New York University and the Helen Zell Writers' Program at the University of Michigan, Scherm has written for The New York Times, Jezebel, and The Toast. She lives in Ann Arbor, Michigan.
or
Not Currently Available for Direct Purchase