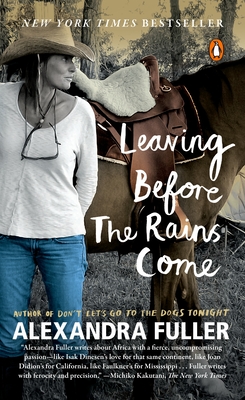 Leaving Before the Rains Come
Paperback

* Individual store prices may vary.
Other Editions of This Title:
Digital Audiobook (1/21/2015)
February 2015 Indie Next List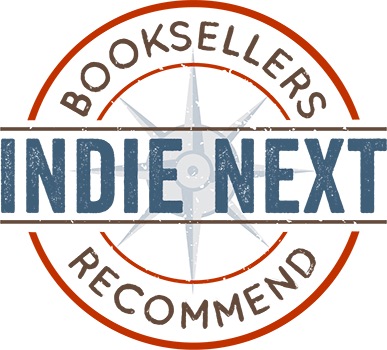 "Fans of Fuller's African adventures will be thrilled to find she is back with another engaging memoir, and new readers will want to read her previous works. In Leaving Before the Rains Come, Fuller tells of her unraveling marriage and her realization that she is a person truly between countries, living in the U.S. with her husband and children while her heart and soul remain in Africa. Her experiences in the States change her, and when she returns to Africa she discovers that she no longer fits in as she previously had. Fuller must face some tough questions about who she is and where she belongs, and she does so with her usual intelligence and wit."
— Liz Heywood, The Babbling Book, Haines, AK
View the List
Description
NEW YORK TIMES BESTSELLER

Looking to rebuild after a painful divorce, Alexandra Fuller turns to her African past for clues to living a life fully and without fear
 
A child of the Rhodesian wars and of two deeply complicated parents, Alexandra Fuller is no stranger to pain. But the disintegration of Fuller's own marriage leaves her shattered. Looking to pick up the pieces of her life, she confronts tough questions about her past, about the American man she married, and about the family she left behind in Africa. Fuller soon realizes that what is missing from her life is something that was always there: the brash and uncompromising ways of her father. "Tim Fuller of No Fixed Abode"—familiar to readers from Alexandra Fuller's New York Times–bestselling memoir Don't Let's Go to the Dogs Tonight—was a man who regretted nothing and wanted less, even after fighting harder and losing more than most men could bear.
 
Leaving Before the Rains Come showcases Fuller at the peak of her abilities, threading panoramic vistas with her deepest revelations as a fully grown woman and mother. Fuller reveals how—after spending a lifetime fearfully waiting for someone to show up and save her—she discovered that, in the end, we all simply have to save ourselves.
 
An unforgettable book, Leaving Before the Rains Come is a story of sorrow grounded in the tragic grandeur and rueful joy only to be found in Fuller's Africa. 

"One of the gutsiest memoirs I've ever read. And the writing—oh my god the writing." —Entertainment Weekly


Alexandra Fuller is the author of several memoirs: Travel Light, Move Fast, Leaving Before the Rains Come, Cocktail Hour Under the Tree of Forgetfulness, and Don't Let's Go to the Dogs Tonight
Praise For Leaving Before the Rains Come…
Praise for LEAVING BEFORE THE RAINS COME

Michiko Kakutani, New York Times: 
"Ms. Fuller writes with ferocity and precision, and she turns the story of her marriage and its disintegration into a resonant parable about a couple's mismatched views of the world." 

Entertainment Weekly (Grade: A): 
I've loved Alexandra Fuller's other books, particularly Don't Let's Go to the Dogs Tonight, a rich, marvelous memoir brimming with details of her romantic Rhodesian upbringing, and Cocktail Hour Under the Tree of Forgetfulness, which traced her mother's history. But Leaving Before the Rains Come, the story of her crumbling marriage, is even better than those two books, one of the gutsiest memoirs I've ever read. And the writing—oh my God, the writing. It's more than a little daunting to review a book so gorgeously wrought that you stop, time and again, just to marvel at the language."

People Magazine:   
"After writing unforgettable memoirs about her charmingly eccentric African upbringing, Fuller chronicles the doomed marriage that turned her into a quasi-American.  This gorgeously written march toward divorce is a doozy; She sought a tame, stable life and then fought it off like a caged (and crazed) lioness." 

New York Times Book Review:
"Fuller is far from depleted: This book perhaps marks the beginning of her journey toward an unassailable possession of mind, and toward a new kind of freedom." 

Seattle PI: 
 "The rawness and beauty of Africa, a country most only come close to in the news, comes to life in the pages of Fuller's words." 

Washington Post: 
"Fuller unravels her feelings in an exquisite meditation on what it means to be alone — on the courage it can inspire, as well as the sometimes undeniable sense of sorrow. Here the fear arises again, but this time she takes it in her hand and smartly wraps it in nothing — no pretty paper, no apologies." 
 
Dallas Morning News: 
"Often wildly funny, Leaving Before the Rains Come tells the bittersweet story of Bobo and Charlie's marriage…She is a vivid storyteller, trained in the art by her colorful mother and laconic father…. [Fuller] excels at re-creating her African background and bringing her family back to life in an endlessly entertaining way." 
 
Economist: 
"On the surface, it is the story of the end of a marriage. It is not, however, a divorce memoir, nor is there much of the misery about it. Instead, Ms Fuller has stitched together a patchwork of anecdotes and emotions spanning two continents—the Africa of her early years and the America of her adult life—and many generations of variously mad and sad ancestors in an attempt to make sense of it all. Her writing is astoundingly good; she loops forwards and backwards in time and place, but there is not a spare word in the book. Every story earns its right to be there." 
 
Boston Globe: 
"This clear-eyed chronicle is perhaps one of the best memoirs ever written about divorce."
   
CityWeekly: 
"Honest insights to some of these questions shine brilliantly throughout Fuller's characteristically poetic, often humorous writing about the pain of divorce… If there were a guide to self-care in the wake of divorce, this book is it." 

Booklist (starred review): 
"Powerful, raw, and painful, Fuller's writing is so immediate, so vivid that whether she's describing the beauty of Zambia or the harrowing hours following a devastating accident, she leaves the reader breathless. Another not-to-be-missed entry from the gifted Fuller."  

Publishers Weekly: 
"The rich narration of Fuller's upbringing, sensibility, and loneliness make clear that she remains one of the most gifted and important memoirists of our time." 

Kirkus: 
"Fuller's talent as a storyteller makes this memoir sing." 

Praise for COCKTAIL HOUR UNDER THE TREE OF FORGETFULNESS

Michiko Kakutani, The New York Times: 
"Electrifying…Writing in shimmering, musical prose… Ms. Fuller manages the difficult feat of writing about her mother and father with love and understanding, while at the same time conveying the terrible human costs of the colonialism they supported… Although Ms. Fuller would move to America with her husband in 1994, her own love for Africa reverberates throughout these pages, making the beauty and hazards of that land searingly real for the reader."

The Washington Post: 
"Ten years after publishing Don't Let's Go to the Dogs Tonight: An African Childhood, Alexandra (Bobo) Fuller treats us in this wonderful book to the inside scoop on her glamorous, tragic, indomitable mother…Bobo skillfully weaves together the story of her romantic, doomed family against the background of her mother's remembered childhood."

Cleveland Plain-Dealer: 
"Another stunner… The writer's finesse at handling the element of time is brilliant, as she interweaves near-present-day incidents with stories set in the past. Both are equally vivid… With Cocktail Hour Under the Tree of Forgetfulness Alexandra Fuller, master memoirist, brings her readers new pleasure. Her mum should be pleased."

Praise for DON'T LET'S GO TO THE DOGS TONIGHT

Newsweek: 
"This is not a book you read just once, but a tale of terrible beauty to get lost in over and over." 

The New Yorker: 
"By turns mischievous and openhearted, earthy and soaring . . . hair-raising, horrific, and thrilling."

People: 
"Vivid, insightful and sly…Bottom line: Out of Africa, brilliantly."
Penguin Books, 9780143128427, 272pp.
Publication Date: January 12, 2016
About the Author
Alexandra Fuller was born in England in 1969. In 1972, she moved with her family to a farm in southern Africa. She lived in Africa until her mid-twenties. In 1994, she moved to Wyoming. Fuller is the author of several memoirs: Travel Light, Move Fast, Cocktail Hour Under the Tree of Forgetfulness, and Don't Let's Go to the Dogs Tonight