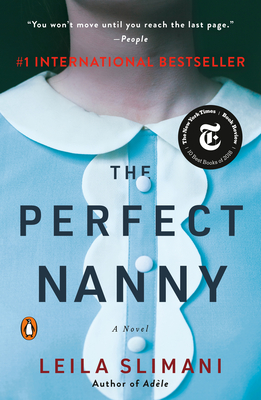 The Perfect Nanny
A Novel
Paperback

* Individual store prices may vary.
Other Editions of This Title:
Digital Audiobook (3/18/2019)
Paperback (4/2/2019)
January 2018 Indie Next List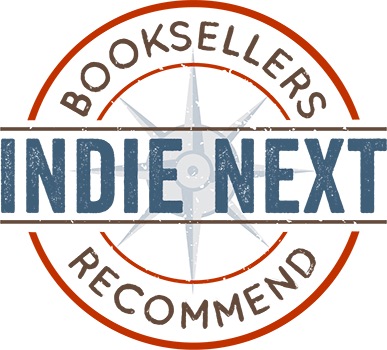 "With The Perfect Nanny, Moroccan author Leila Slimani channels her inner Ruth Rendell and offers a truly disturbing page-turner. The first chapter reveals that a nanny has killed her charges, a boy and a girl, then killed herself. The rest of the book details the way the nanny's mind twists and turns as she becomes more and more damaged, leading up to the murder-suicide. It's a grim tale filled with commentary on motherhood, family power struggles, and economic disparity. Although it sounds depressing, The Perfect Nanny is truly original, dark, and suspenseful as hell!"
— William Carl, Wellesley Books, Wellesley, MA
View the List
Summer 2018 Reading Group Indie Next List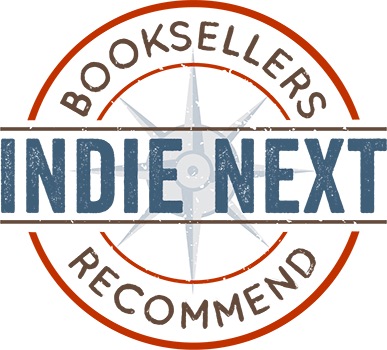 "I finished
The Perfect Nanny
in a day! I loved it. What I think makes it so very good is that even though you know how it ends after the first chapter, you keep reading! I was so drawn in, I found myself talking to the characters, thinking I could change things."
— Shannon Walker, Buffalo Books and Coffee, ,
View the List
Description
*Soon to be an HBO series starring Nicole Kidman and Maya Erskine*

She has the keys to their apartment. She knows everything. She has embedded herself so deeply in their lives that it now seems impossible to remove her.

One of the 10 BEST BOOKS OF THE YEAR of The New York Times Book Review, by the author of Adèle, Sex and Lies, and In the Country of Others

"A great novel . . . Incredibly engaging and disturbing . . . Slimani has us in her thrall." —Roxane Gay, New York Times bestselling author of Bad Feminist and Hunger

"One of the most important books of the year. You can't unread it." —Barrie Hardymon, NPR's Weekend Edition

When Myriam decides to return to work as a lawyer after having children, she and her husband look for the perfect nanny for their son and daughter. They never dreamed they would find Louise: a quiet, polite, devoted woman who sings to the children, cleans the family's chic Paris apartment, stays late without complaint, and hosts enviable kiddie parties. But as the couple and the nanny become more dependent on one another, jealousy, resentment, and suspicions mount, shattering the idyllic tableau. Building tension with every page, The Perfect Nanny is a compulsive, riveting, bravely observed exploration of power, class, race, domesticity, motherhood, and madness—and the American debut of an immensely talented writer.
Praise For The Perfect Nanny: A Novel…
A Best Book of the Year:
The New York Times Book Review
The Boston Globe
Real Simple
Lit Hub
Entertainment Weekly (honorable mention)

Book of the Year, The British Book Awards (Debut Fiction)
Winner of the Prix Goncourt
Finalist for the Los Angeles Times Book Prize for Mystery/Thriller
Finalist for the Edgar Award for Best Paperback Original

"Mesmerizingly twisted." —The New York Times Book Review, "The 10 Best Books of 2018"

"Exquisite . . . In Slimani's hands, the unthinkable becomes art. The Perfect Nanny won France's most prestigious literary award. . . . One can see why the judges were wowed." —Maureen Corrigan, NPR's Fresh Air

"I've thought about [it] pretty much every day. . . . [It] felt less like an entertainment, or even a work of art, than like a compulsion. I found it extraordinary. . . . If you are a mother, whatever kind of mother you aspire to be, you'll know what kind of mother you are after reading Slimani. If you are not a mother, the insights that she administers can be no less jolting. . . . Like Jenny Offill, Slimani can write ravishingly of female bodies, even postpartum ones. . . . The novelist Rachel Cusk has chronicled what motherhood did to her; Slimani examines what mothering is doing to society." —Lauren Collins, The New Yorker

"I loved this book, I hated this book, this book changed me. . . . What The Perfect Nanny does so incredibly well is plumb the essential relationship between parents and nanny—and really, mother and nanny. . . . A chillingly clever horror novel about class and parenting." —Barrie Hardymon, NPR's Guide to 2018's Great Reads

"[A] slim dagger of a novel . . . You won't move until you reach the last page." —People

"This book is a dazzling nightmare you don't want to leave. I gasped at its final chapters, putting it down to breathe. Then I turned back to the start and immediately began rereading." —Tiffany May, The New York Times Book Review

"Deliciously twisty . . . An exquisitely crafted portrait of creeping madness and child murder . . . Slimani's exploration of race and class is razor-sharp and brilliantly provides the fuel for a hair-raising tale of domestic horror." —Entertainment Weekly, "The Ten Best New Thrillers to Read This Spring"

"Remember The Nanny Diaries? Well, this is like if someone brushed the pages of that book with arsenic." —Harper's Bazaar, "16 Thriller Books That Will Give You Instant Goosebumps"

"The first 'hot' novel of 2018 . . . Unflinching . . . assured . . . The book aspires toward the taut elegance of that classic nanny nightmare tale, Henry James's The Turn of the Screw, and, in language and complexity, it comes pretty darn close. . . . Talk about a guilty pleasure." —The Washington Post

"So twisted and creepy, but absolutely captivating." —Lauren Christensen, The New York Times Book Review (podcast)

"It's excruciating, and almost more than anything that I could imagine—and therefore I read on." —Pamela Paul, The New York Times Book Review (podcast)

"Brilliantly observed . . . Slimani is brilliantly insightful about the peculiar station nannies assume within the households of working families." —The Wall Street Journal

"Dazzling . . . A portrait etched in shards of glass . . . Slimani is an astute observer of power politics in the home. . . . The hints of France's greatest short-story writer emerge in the first pages. . . . We begin The Perfect Nanny in horror, and then miraculously, swiftly, Slimani creates a person out of that powerful spectacle. In this fashion the novel functions like an extended Maupassant story turned inside out." —John Freeman, The Boston Globe

"A taut page-turner about what can happen when no one pays attention to what matters most . . . Illuminates the treatment of domestic workers, the petty ugliness that can be endemic to marriage, and the primal fears that accompany having children." —O, The Oprah Magazine

"I devoured the entire thing in a day or two. I read it . . . horrified and anxious, yet unable to put it down. It's a gripping read . . . : a little window into a person's brain as they unravel into the unthinkable." —Lori Keong, New York

"You won't be able to put this book down." —Real Simple

"Shocking, riveting." —Vulture

"A devastating little book." —The AV Club

"If you love dark, propulsive thrillers, you'll be hooked. . . . Like a good horror film, it offered a safe environment in which to explore all my latent fears. . . . A painfully lurid, one-eye-open kind of pleasure." —Leah McLaren, MSN

"Spare and evocative . . . A book that haunts you long after you've put it down." —The Cut

"[An] unnerving cautionary tale . . . Pretty radical for a domestic thriller, but what's more remarkable about this unconventional novel is the author's intimate analysis of the special relationship between a mother and a nanny. . . . Slimani writes devastatingly perceptive character studies." —Marilyn Stasio, The New York Times Book Review

"Chilling . . . A slim page-turner, The Perfect Nanny can be read in a single, shivery sitting. . . . It will make a great film." —The Economist

"Slimani ratchets up the tension here through close quarters, resentment and complicity. The book . . . is chilling and an important look at the unseen challenges faced by service workers." —The Washington Post, "A Guide to the Best New Thrillers"

"Grabs us by the throat . . . The story's tension builds relentlessly. . . . Fans of psychological thrillers will find it a perfect start to their 2018 reading list." —Minneapolis Star-Tribune

"A masterpiece of imagination. Slimani sets up an unanswerable question and answers it: In her hands, the conundrum of who could do such a thing, and why, becomes a surgical interrogation of bourgeois French culture and the tensions of parenthood." —Sophie Gilbert, The Atlantic

"A deft portrait of bourgeois family life in the twenty-first century . . . Readers aren't likely to converge on a single interpretation of why Louise has done what she's done. Ultimately, she holds sway as a symbol rather than as a psychological reality, a choice that makes this deftly told tale all the more eerie." —Amy Weiss-Meyer, The Atlantic

"Like Gone Girl, the novel deserves praise for pulling off a tricky plot with nuance. . . . Slimani's focus on race and class certainly elevates the book's crime-drama stakes into something more complicated." —The New Republic

"Easily one of my favorite books of the year . . . Gravely artful . . . A penetrating, existential thriller that is fiercely complicated about race and class." —Minna Zallman Proctor, Bookforum

"More artfully composed than many of the books in its genre." —The New York Times

"Terrifying, brilliant . . . A truly chilling story that promises to leave you questioning all your long-held thoughts on motherhood and the different prices paid as women try to achieve something resembling domestic bliss." —Nylon

"A classic, even Dostoevskian, tale of one person's descent into madness." —The Millions

"[A] stunner of an opening . . . Slimani's characters are well drawn, and she laces her narrative with acute observations, and seems intent to let no one off the hook for the terrible act at the heart of the story. . . . [It] feels scarily real. . . . Her matter-of-fact tone adds a layer of creepiness. . . . Slimani gives us much to think about. . . . She comes across as an artist doomed to find the dark side in everything. . . . But that doom may be her great gift." —WBUR

"This brutal chiller has the same compulsive readability as Emma Donoghue's Room." —The Guardian

"The 'French Gone Girl' . . . Anyone reading [it] can tell within a few paragraphs that its author is a mother . . . who has felt firsthand the perfect split of agony, ecstasy and mind-numbing boredom that motherhood entails." —The Telegraph

"A brilliantly deft depiction of modern notions of motherhood, class and race." —Vogue (U.K.)

"The novel, which draws on elements from the real story of a nanny from the Dominican Republic who has been accused of killing two children under her care in New York in 2012, pieces together disparate events that culminate in a nightmarish outcome." —The New York Times

"This novel—a runaway hit in France—is coming to the United States this month, and it's sure to take this country by storm, too." —Bustle

"Just as America became engulfed in Gone Girl and Girl on the Train last year, France became obsessed with The Perfect Nanny. . . . As taboo and shocking as the subject matter is, the underlying theme of women exploring their desires is what stands out. . . . A must-read." —Hello Giggles

"A devastating, entrancing, literary psychological drama supported by absorbing character studies . . . Readers won't be able to look away." —Booklist

"Expertly probes [a mother's] guilt at leaving her children with a stranger . . . Those seeking a thought-provoking character study will appreciate this gripping anatomy of a crime." —Publishers Weekly

"The why of this horrific crime remains unfathomable, rendering it all the more frightening." —Kirkus Reviews

"A darkly propulsive nail-biter overlain with a vivid and piercing study of class tensions." —Library Journal, "Top Ten Titles for Winter Reading"

"If you've ever taken care of a kid, even if, just on a bus, someone has handed you a child for five seconds as they rummage through their purse, this will do something to you. . . . At the end of reading this book, I was so devastated, but I really felt like I was looking at the world through new eyes." —Barrie Hardymon, NPR's Weekend Edition
Penguin Books, 9780143132172, 240pp.
Publication Date: January 9, 2018
About the Author
Leila Slimani is the first Moroccan woman to win France's most prestigious literary prize, the Goncourt, which she won for The Perfect Nanny. Her first novel, Adèle, about a sex-addicted woman in Paris, won the La Mamounia Prize for the best book by a Moroccan author written in French and gave rise to her nonfiction book Sex and Lies: True Stories of Women's Intimate Lives in the Arab World. A journalist and frequent commentator on women's and human rights, Slimani is French president Emmanuel Macron's personal representative for the promotion of the French language and culture and was ranked #2 on Vanity Fair France's annual list of the Fifty Most Influential French People in the World. Born in Rabat, Morocco, in 1981, she now lives in Paris with her French husband and their two young children.
Coverage from NPR