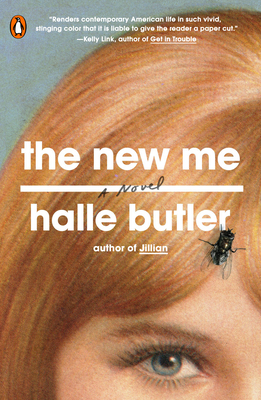 The New Me
Paperback

* Individual store prices may vary.
Other Editions of This Title:
Digital Audiobook (3/4/2019)
March 2019 Indie Next List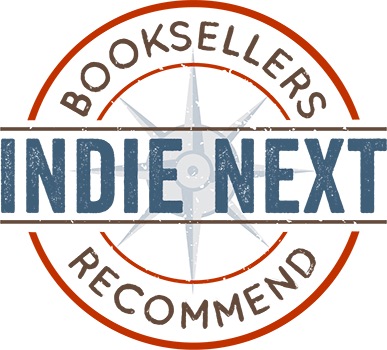 "Halle Butler so perfectly depicts a young woman who has no direction in life in
The New Me
. She's just going to work in order to get a paycheck for rent and groceries, just so she can live to go to work again—the vicious cycle many in our society find themselves in today.
The New Me
is juicy and kind of like watching the perfect train wreck. You know you should look away, but instead you can't put the book down. Highly recommended for fellow lovers of contemporary fiction."
— Kristen Beverly, Half Price Books, Dallas, TX
View the List
Description
"[A] definitive work of millennial literature . . . wretchedly riveting." —Jia Tolentino, The New Yorker

"Girls + Office Space + My Year of Rest and Relaxation + anxious sweating = The New Me." —Entertainment Weekly

I'm still trying to make the dream possible: still might finish my cleaning project, still might sign up for that yoga class, still might, still might. I step into the shower and almost faint, an image of taking the day by the throat and bashing its head against the wall floating in my mind.

Thirty-year-old Millie just can't pull it together. She spends her days working a thankless temp job and her nights alone in her apartment, fixating on all the ways she might change her situation--her job, her attitude, her appearance, her life. Then she watches TV until she falls asleep, and the cycle begins again.

When the possibility of a full-time job offer arises, it seems to bring the better life she's envisioning within reach. But with it also comes the paralyzing realization, lurking just beneath the surface, of how hollow that vision has become. 

"Wretchedly riveting" (The New Yorker) and "masterfully cringe-inducing" (Chicago Tribune), The New Me is the must-read new novel by National Book Foundation "5 Under 35" honoree and Granta Best Young American novelist Halle Butler.

Named a Best Book of the Decade by Vox, and a Best Book of 2019 by Vanity Fair, Vulture, Chicago Tribune, Mashable, Bustle, and NPR
Praise For The New Me…
"Ingenious . . . masterfully cringe-inducing and unsparingly critical . . . The New Me continues the author's interrogation of the disappointments of the workplace and the diminished rewards of the so-called American dream...[and] explores self-improvement at its absolute, impractical, soul-crushing worst...[Butler's] wit and insight keep the pages turning." —Chicago Tribune

"Scathingly funny." —Entertainment Weekly 

"Office Space meets millennial burnout in this inspired comic novel . . . A must-read." —Esquire

"[Millie's] rants would make Dostoyevsky's Underground Man beam." —Stephanie Danler, The New York Times Book Review

"Made me laugh and cry enough times to feel completely reborn." —Nikki Shaner-Bradford, The Paris Review

"Really entertaining, I laughed out loud several times . . . I read it in a day." —David Sedaris

"If you loved My Year of Rest and Relaxation by Ottessa Moshfegh, don't miss this . . . Sardonic and grimly relatable." —Bustle 

"[A] surly send-up of the makeover-industrial complex." —Vulture, "The Best Books of 2019 (So Far)" 

"Darkly funny." —Vanity Fair, "The Best Books of 2019, So Far" 

"A sharp and candid satire of the American workplace . . . No matter which generation you're in, this dark, psychological comedy is a must-read." —Today.com (The TODAY Show)

"A brilliant excoriation of the marketers telling us that life offers an unending parade of do-overs. Butler nails the unspoken hierarchies of contemporary office life in this wry and utterly terrifying work." —Vulture 
 
"Few authors capture the acidic angst of downtrodden millennials like Butler, whose heroines, trapped in precarious and soulless work, take comfort in consumption, in cynicism, in ill-fated self-improvement." —Huffington Post

"Anyone who has ever felt like their life is going nowhere—and to make it worse, going nowhere in an achingly slow manner—will recognize themselves in Halle Butler's new novel." —Nylon

"Wake up, look in the mirror, swear it will all be different today. Sound familiar? Here's that feeling in novel form." —Elle

"Deftly shifts . . . between hope and anxiety." —The Wall Street Journal, "The 10 Books You'll Want to Read This Spring"

"[A] gut-punch . . . Butler does a great job capturing a certain kind of ennui with pitch perfect tone and dark humor." —Brightest Young Things, "The Best Books of 2019 (So Far)" 

"[An] instant classic . . . pleasingly cruel [and] horribly funny." —New Statesman America

"A skewering of the 21st-century American dream of self-betterment. Butler has already proven herself a master of writing about work and its discontents." —The Millions 

"Millie is just the kind of misanthropic, hopeful/doomed thirty-year-old we've all known, and/or been, and/or loved, and/or hated. Butler is an essential contemporary voice." —LitHub

"The kind of humor found in The New Me is so sharp it cuts." —Popsugar

"Butler's curmudgeonly, black-humored depiction of what now passes for work, for friendship, for a life will appeal to fans of Ottessa Moshfegh." —Newsday 

"So precise and cutting you might find yourself laughing, or shivering, with recognition." —Vulture, "6 New Paperbacks You Should Read Right Now" 

"Darkly comic [and] highly readable . . . Butler presents a vivid portrait of her pitiful yet pitiless protagonist. It's hard to know what Millie needs most: medication, a hug or a restraining order." —Minneapolis Star Tribune

"A sharp, darkly comedic examination of capitalism, millennial life, and how to escape it all." —Bitch Media

"Quick-paced . . . laugh-out-loud angst." —amNewYork

"Butler's incisive prose cuts sharp. Millie is, like us all, nominally an adult in a world that finds little dignity in adulthood." —Chicago Review of Books

"[The New Me] brilliantly captures the anxiety of the era . . . It's depressing and hilarious, cynical and side-splitting. Butler's observations of character, dialogue, and social class are barbed and relatable." —Newcity Lit

"[The New Me] dives deep into the idea of millennial burnout. . . Many readers will identify with Butler's psychologically astute yet somewhat hopeless inner monologue." —Mind Body Green

"A sharp and observant writer, who takes to task the tragicomedy of modern capitalism . . . Butler has created a disquieting heroine with an indelible voice." —Publishers Weekly

"A bouncy, profane, highly addictive novel about work, female friendship, and other alienations. Halle Butler's insane talent shimmers on every page of this deadpan misanthrope's ode. A must-read!" —Claire Vaye Watkins, author of Gold Fame Citrus and Battleborn

"The New Me renders contemporary American life in such vivid, stinging color that certain sentences are liable to give the reader a paper cut. But you'll want to keep on reading anyway. Halle Butler is terrific, and I loved this book." —Kelly Link, author of Get in Trouble

"A dark comedy of female rage. Halle Butler is a first-rate satirist of the horror show being sold to us as Modern Femininity. She is Thomas Bernhard in a bad mood, showing us the futility of betterment in an increasingly paranoid era of self-improvement. Hilarious." —Catherine Lacey, author of Nobody Is Ever Missing and The Answers
 
"A bleak and brutal book that exposes a nearly unbearable futility to life in the workforce, not to mention life outside it. Butler's vision is funny and raw and dark—a cautionary tale, hilarious and intimate, against growing up and making do." —Ben Marcus, author of The Flame Alphabet

"Halle Butler has a way of looking at our twenty-first-century neoliberalist condition that simultaneously exposes its brutality and renders that same brutality absurd, hilarious, fizzy with humor.  She's an incisive, curmudgeonly bard of the uniquely precarious times we live in, and it is crucial that you read her immediately." —Alexandra Kleeman, author of You Too Can Have a Body Like Mine
Penguin Books, 9780143133605, 208pp.
Publication Date: March 5, 2019
About the Author
Halle Butler is the author of Jillian. She has been named a National Book Award Foundation "5 Under 35" honoree and a Granta Best Young American Novelist.
Coverage from NPR