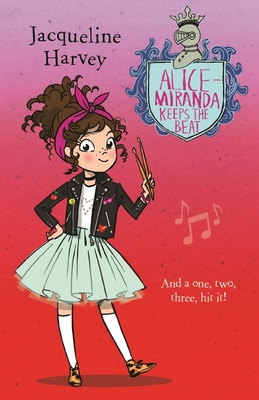 Alice-Miranda Keeps the Beat (Paperback)
Puffin AU, 9780143786030, 368pp.
Publication Date: August 1, 2020
* Individual store prices may vary.
Description
After a disastrous fire in the village leaves a family without a home, Alice-Miranda and her friends pitch in to help. They decide to hold a music festival to raise funds. The only trouble is, not everyone's as keen on the idea. Things are also heating up in Winchesterfield-Downsfordvale Academy for Proper Young Ladies with Miss Reedy at the helm. The arrival of a new teacher, a deputy turned diva, and an entire faculty of disgruntled staff sees tempers flare. Has the power gone to Miss Reedy's head, or is there a sinister hand at play? One thing is for certain: there's no smoke without fire. Alice-Miranda is put to the test. Can she ensure the festival, with its many secrets and surprises, hits all the right notes?
About the Author
Jacqueline Harvey is the author of the Alice-Miranda and Clementine Rose series. Her first picture book, The Sound of the Sea, was awarded Honour Book in the 2006 CBC Awards.