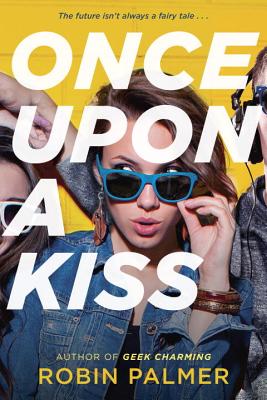 Once Upon a Kiss (Paperback)
Speak, 9780147509888, 304pp.
Publication Date: January 5, 2016
Description
"This smart romance has an ending that delivers and an upbeat narrator that will appeal to fans of Meg Cabot's The Princess Diaries."*
It's 1986 and sixteen-year-old Zoe Brenner's world revolves around Depeche Mode, Judd Nelson, exercise-obsessed parents, and her best friend Jonah. Then one day, in a freak Fun-Dip choking accident, Zoe falls unconscious, and awakes in the year 2016. So much has changed, and Zoe needs Jonah to help her make sense of it all. But in this life, Zoe is the most popular girl in school, and she soon realizes this Zoe doesn't associate with nerds like Jonah. As Zoe juggles new technology, attempts to hide her enthusiasm for poet blouses, and manages to keep her super jock boyfriend at bay, she tries to rekindle her friendship with Jonah and use her popularity for a good cause. Will she ever get back to 1986? And more importantly, does she want to?
*--Booklist
About the Author
After growing up in Massachusetts and New Jersey, Robin Palmergraduated from Boston University in 1990 and moved to Hollywood where she worked in television for ten years beforeregaining her sanity and quitting her job to write. In addition to her modern retellings of fairy tales (the second of which--Geek Charming--was made into a movie for Disney Channel)she is also the author of the middle grade seriesYours Truly, Lucy B. Parkeras well as various screenplays, television pilots, and misplaced To Do lists. After four years in New York City, she regained her sanity again and now lives in Baton Rouge, Louisiana Visit Robin at www.robinpalmeronline.com and follow her on Twitter @robinpalmer"
Advertisement