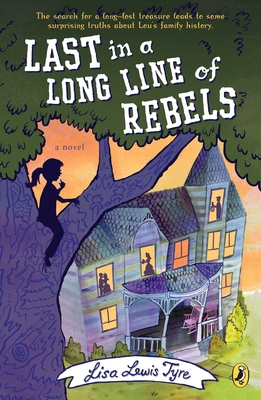 Last in a Long Line of Rebels (Paperback)
Puffin Books, 9780147512031, 288pp.
Publication Date: September 6, 2016
Description
Sheila Turnage meets Kate DiCamillo's Because of Winn-Dixie in this debut about a small town and a young girl who discovers some old family secrets. Lou might be only twelve, but she's never been one to take things sitting down. So when her Civil War-era house is about to be condemned, she's determined to save it--either by getting it deemed a historic landmark or by finding the stash of gold rumored to be hidden nearby during the war. As Lou digs into the past, her eyes are opened when she finds that her ancestors ran the gamut of slave owners, renegades, thieves and abolitionists. Meanwhile, some incidents in her town show her that many Civil War era prejudices still survive and that the past can keep repeating itself if we let it. Digging into her past shows Lou that it's never too late to fight injustice, and she starts to see the real value of understanding and exploring her roots.
About the Author
Lisa Lewis Tyre (www.lisalewistyre.com) grew up in the tiniest of towns in Tennessee. As a child, she heard a local legend of siblings that found enough Civil War gold in their field to pay off the family farm, and she and her friends spent many hours searching their own backyards for treasure. Lisa now lives in Atlanta and works in Advertising/Social Media consulting.
Advertisement