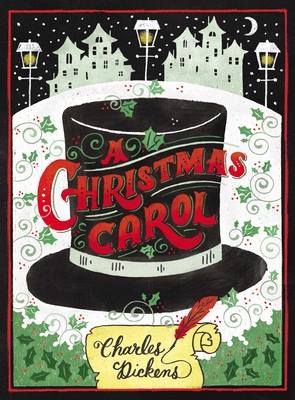 A Christmas Carol (Puffin Chalk) (Paperback)
Puffin Books, 9780147512895, 160pp.
Publication Date: October 16, 2014
Other Editions of This Title:
Paperback (7/18/2019)
Paperback (2/10/2019)
Paperback (5/31/2017)
Paperback (10/15/2008)
Paperback (8/1/2010)
Paperback (11/12/2013)
Paperback (12/20/2018)
Paperback (7/25/2018)
Paperback (11/20/2012)
Paperback (5/24/2013)
Paperback (8/10/2013)
Paperback, Large Print (4/1/2006)
Paperback (2/9/2014)
Paperback (3/25/2017)
Paperback (10/6/2018)
Paperback (12/14/2017)
Paperback (6/6/2019)
Paperback (10/26/2018)
* Individual store prices may vary.
Description
Ebenezer Scrooge is a mean old man with no friends or family to love him - he's just so miserable and bitter! One freezing cold Christmas Eve, Marley's Ghost pays Scrooge a visit and an eerie night-time journey begins. The Christmas spirits are here to show Scrooge the error if his nasty ways. By visiting his past, present and future, will Scrooge learn to love Christmas and the others around him?
About the Author
Charles Dickens (February 7, 1812 - June 9, 1870) was an English writer who wrote over twenty novels, all of which are still read today, and which include famous books such as Oliver Twist and Great Expectations. A Christmas Carol, first published in 1843, was an instant success.
Praise For A Christmas Carol (Puffin Chalk)…
"It has it all: a spooky ghost story, a heartwarming redemption and a great plot with a satisfyingly ending."
— The Times