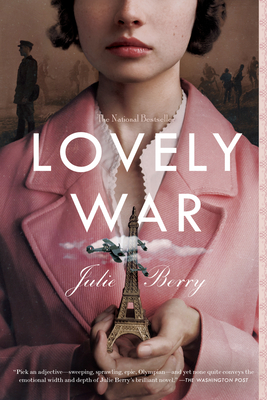 Lovely War
Paperback

* Individual store prices may vary.
Other Editions of This Title:
Digital Audiobook (3/4/2019)
Hardcover (3/5/2019)
Library Binding, Large Print (8/28/2019)
Spring 2019 Kids Indie Next List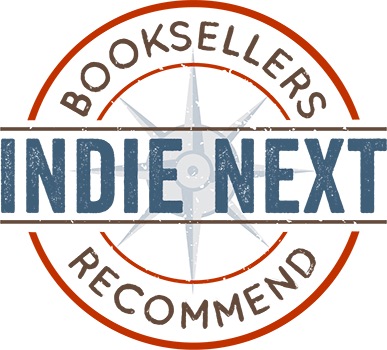 "In a Manhattan hotel room during WWII, Aphrodite has been caught having an affair with Ares by her husband (and Ares' brother), Hephaestus. When he puts her on trial, Aphrodite recruits Hades and Apollo as her defense to tell a tale of four young people whose lives intertwined during the first World War. Death, love, music, and war all have their parts to play in sweeping us up in this beautiful and tragic tale of love found, lost, and found again. I simply could not put it down."
— Amanda Reid, Rakestraw Books, Danville, CA
View the List
Description
A New York Times bestseller!

A sweeping, multi-layered romance set in the perilous days of World Wars I and II, where gods hold the fates--and the hearts--of four mortals in their hands.

They are Hazel, James, Aubrey, and Colette. A classical pianist from London, a British would-be architect turned soldier, a Harlem-born ragtime genius in the U.S. Army, and a Belgian orphan with a gorgeous voice and a devastating past. Their story, as told by the goddess Aphrodite, who must spin the tale or face judgment on Mount Olympus, is filled with hope and heartbreak, prejudice and passion, and reveals that, though War is a formidable force, it's no match for the transcendent power of Love.

Author Julie Berry's critically acclaimed writing has been called "haunting and unforgettable" by New York Times bestselling author of Salt to the Sea Ruta Sepetys and "utterly original and instantly engrossing" by Publishers Weekly.
Praise For Lovely War…
"Julie Berry pens an utter delight in Lovely War, an effervescent confection of a novel filled with humor, tragedy, romance, and myth. Easily one of the best novels I have read all year!" —Kate Quinn, New York Times bestselling author of The Alice Network
 
"This fascinating, gorgeously written novel of World War I will grip you and remind you that the greatest danger is closing our hearts to love." —Nancy Werlin, National Book Award honoree and New York Times bestseller
 
"Julie Berry writes the past as if she lived it." —Jennifer Donnelly, New York Times bestselling author

★ "Scheherazade has nothing on Berry . . . An unforgettable romance so Olympian in scope, human at its core, and lyrical in its prose that it must be divinely inspired." —Kirkus Reviews, starred review

★ "Berry's evocative novel . . . gains steam as the stories flesh out. Along the way, it suggests that while war and its devastation cycles through history, the forces of art and love remain steady, eternal, and life-sustaining." —Publishers Weekly, starred review

★ "Poignant…will make readers, by turns, laugh, cry, and swoon." —The Horn Book, starred review

★ "Proves again that Berry is one of our most ambitious writers. Happily for us, that ambition so often results in great success." —Booklist, starred review

★ "Julie Berry [is] a modern master of historical fiction for young readers. . . Berry's superb research and attention to detail are perfectly suited to the layers of this story of love in wartime . . . [a] romantic yet unflinching look at teenagers coming of age during World War I." —Bookpage, starred review

★ "This poignant novel will make readers, by turns, laugh, cry, and swoon." —The Horn Book, starred review

★ "Readers will be swept away by Berry's lyrical prose." —School Library Journal, starred review

"When the hurly-burly's done, and the battle's lost and won, does Love conquer War? The answer is never in doubt, but it's a pleasure to have it confirmed by a celestially inspired storyteller." —The New York Times Book Review

"Leavened by wit and informed by history, Lovely War is a romantic and inventive story from its dramatic start to its laughter- and tear-spangled ending." —The Wall Street Journal

"Stunning . . . gives ordinary lives the sheen of the epic." —Refinery29

"[A] triumphant piece of historically focused fiction. . . a moving, brutal, and yes, lovely, story of the ways in which people find hope in a world gone mad" —BCCB Reviews

"Berry's accomplished talent for developing all elements of plot—character, tone, and mood—in addition to her fresh writing style makes this title a compelling page turner." —School Library Connection



Penguin Books, 9780147512970, 480pp.
Publication Date: February 4, 2020
About the Author
Julie Berry is the author of the 2017 Printz Honor and Los Angeles Times Book Prize shortlisted novel The Passion of Dolssa, the Carnegie and Edgar shortlisted All the Truth That's in Me, and many other acclaimed middle grade novels and picture books. She holds a BS from Rensselaer in communication and an MFA from Vermont College. She lives in Southern California with her family.
1. What do you think Berry intends you to think about when you see the novel's title? In what ways can we consider war to be lovely? Can love be characterized as some kind of war?
2. How does using an impromptu trial help give meaning to the stories of Hazel, James, Aubrey, and Colette in 1918? Would anything be lost or gained by removing the mythological narrators?
3. James and Hazel primarily know each other through the exchange of letters. How do you think this affects their relationship as the story progresses?
4. How does the role of music compare in the characterizations of Hazel and Aubrey?
5. As Hades describes the fates of Colette's family in the razing of Dinant, he notes that "Colette the child died that day." (page 121). How does the experience shape Colette's character? How do the horrific deaths of people close to them, and their coping efforts, shape the characters of Colette, Aubrey, and James?
6. Hephaestus is a brilliant creator, bearing what his fellow gods consider to be grotesque physical deformities, who, for good or ill, is eternally wed to the embodiment of beauty. Which of the story's characters do you think best parallels Hephaestus and why?
7. Aphrodite approaches her story as one of love conquering long odds: war, racism, cultural differences, wounds, and so forth. Do you think the odds stacked against Hazel and James are greater than those against Aubrey and Colette? How about those facing Hephaestus and Aphrodite, or Aphrodite and Ares?
8. Think about Hades's role in the story: what does his narration do for the story? How does he function as an actor within it? How does he relate to his fellow Olympians?
9. James is the only one of the four protagonists who has no "Apollonian story"—that is, he's not a musical artist. What do you consider to be his "art"? Which Olympian matches up with him the best, and why?
10. One of the tragic realities of war is its capacity to dehumanize those involved in it, and how often that can be an asset to survival. What are some of the ways in which you see the characters in the story being dehumanized in the Great War and surviving its horrors because of it? How do they fight to hold onto their humanity? Do you see this reflected in the Olympian narrative?
11. Early in the novel, Hazel expresses a deep concern that James will be changed by the war. Whom among the four protagonists do you see as being the most changed by the war: Hazel, James, Aubrey, or Colette? Would you argue that some of the changes are for the better?