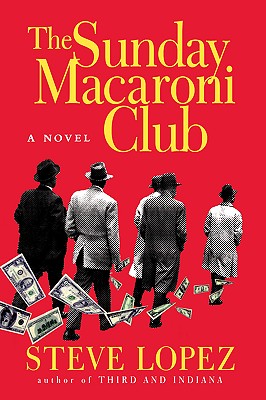 The Sunday Macaroni Club (Hardcover)
Houghton Mifflin Harcourt, 9780151002641, 384pp.
Publication Date: June 1, 1997
* Individual store prices may vary.
or
Not Currently Available for Direct Purchase
Description
"It's a city of bottom feeders. With no bottom." Assistant District Attorney Lisa Savitch has a problem. Her boss wants her to nail the Sunday Macaroni Club-five remnants of the old political machine led by Augie Sangiamino, a former U.S. Senator with a conviction for fraud, now a political consultant. Why are these has-beens so important when there are children in Philadelphia dying of leukemia in the vicinity of an oil refinery? As for Augie, it's like he says at grace on Sunday: "We thank you, Lord, for this wonderful macaroni dinner. But we could use a little help, to tell you the truth, in this campaign." His two candidates are way behind in the polls, and he needs a miracle, divine or otherwise, to reverse the trend. Miracles, of course, cost money, and that's where the Sunday Macaroni Club dives into a glorious-and usually hilarious-carnival of greed, ambition, and self-preservation. Its hoorifying politics are democracy in America, and few people understand those better than Steve Lopez or have more fun painting them large. The characters of The Sunday Macaroni Club spill off the page with a furious energy and unexpected decency-by turns appalling, alluring, and endearing, they are altogether unforgettable.

Advertisement