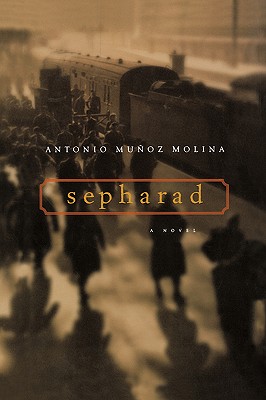 Sepharad (Hardcover)
Houghton Mifflin Harcourt, 9780151009015, 400pp.
Publication Date: December 1, 2003
* Individual store prices may vary.
or
Not Currently Available for Direct Purchase
Description
From one of Spain's most celebrated writers, an extraordinary, inspired book-at once fiction, history, and memoir-that draws on the Sephardic diaspora, the Holocaust, and Stalin's purges to tell a twentieth-century story.
Shifting seamlessly from the past to the present and following the routes of escape across countries and continents, Muñoz Molina evokes people real and imagined who come together in a richly allusive pattern-from Eugenia Ginsburg to Grete Buber-Neumann, the one on a train to the gulag, the other to a Nazi concentration camp; from a shoemaker and a nun who become lovers in a small town in Spain to Primo Levi bound for Auschwitz. And others-some well known, others unknown-all voices of separation, nostalgia, love, and endless waiting.
Written with clarity of vision and passion, in a style both lyrical and accessible, Sepharad makes the experience our own.
A brilliant achievement.
Praise For Sepharad…
PRAISE FOR SEPHARAD
"A magnificent novel about the iniquity and horror of fanaticism, and especially the human being's indestructible spirit."-Mario Vargas Llosa

"If Balzac wrote The Human Comedy, Muñoz Molina has written the adventure of exile, solitude, and memory."-Arturo Pérez-Reverte



"One might argue against such a literary appropriation of the Holocaust, yet Munoz Molina''s urgent desire to bear witness to it, even though at a remove, and his very sensitive ability to evoke the humiliations of its victims makes Sepharad an amazing book. The Margaret Sayers Peden translation is excellent. Read it."


-Barbara Probst Solomon

"A brilliant, fearful, and unforgettable book."



"Now that American readers have the opportunity to encounter Molina, we may want to adopt him as our own...Together his sketches comprise a harrowing sketch of private life in the 20th century."



"Obsessive in its detail, inspiring in its scope and monumental in its ambitions...smart and insightful...intellectually demanding..."



"Munoz Molina writes the novels of the people he''s met and imagined, gleaning from the names he encounters stories that vibrate beneath the burden of history, that lift with the breath of human life."


-Bernadette Murphy

"Moving and often astonishing."


-Richard Eder

"Elegiacally beautiful...Calling on such inspiring figures as Franz Kafka and Primo Levi for guidance. Munoz Molina creates astute, deeply felt, and exquisitely expressive testimony to love, suffering, and the astonishing fecundity of human consciousness."



"Will intrigue and enthrall determined readers willing to let this thoughtful writer lead them through history into the hearts of exiles at home and abroad."



"This is the land of the marked, the fated, the terminally ill, and we should be grateful that Munoz Molina is our brave guide in this world."



"Beautifully constructed and very rich."



"This book is no boneless ''meditation''; it has all the onward rush and effortfulness of an epic, and it''s studded with the terrible stories you hear from acquaintances in ''the insomniac world of travelers.''"


-Michael Pye
Advertisement