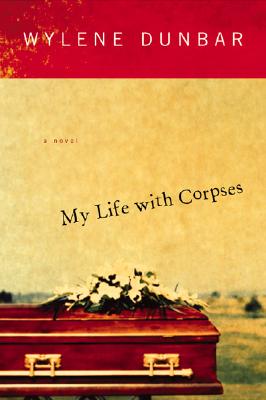 My Life with Corpses (Hardcover)
Houghton Mifflin Harcourt, 9780151010158, 336pp.
Publication Date: June 1, 2004
* Individual store prices may vary.
or
Not Currently Available for Direct Purchase
Description
My Life with Corpses blends a sharply defined reality with a soaring leap of imagination in the story of an enigmatic narrator we know only as Oz, a Kansas girl raised by a family
of dead people.

Oz tells how she survived her childhood only to face new dangers: the terrible risks of having feelings and the discovery that her family were not the only dead people walking around
looking as if they were alive.

Author of the award-winning Margaret Cape,Wylene Dunbar has written a novel that looks into our hearts and souls with intelligence, humor, and, finally, wisdom.
Praise For My Life with Corpses…
"Overwhelming in its beauty, emotional force, and uniqueness. I have the strange feeling I''m still reading it---it''s that resonant."
-Jonathan Safron Foer

"Unusually strange and compelling."

"Despite the fantasy of her premise, Dunbar presents her story with straight-faced candor, informed by a philosopher''s grasp of logic."

"In a skillful use of magical realism, Dunbar makes her corpses real, not metaphorical."

The writing is so beautifully assured that we have no desire to leave Dunbar''s surreal fictional world."

"Extraordinary talent...quite entertaining."
Advertisement