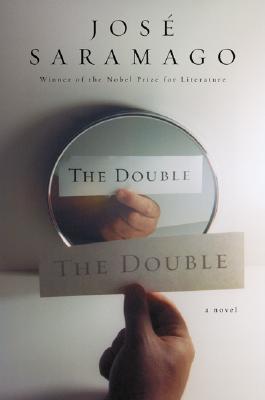 The Double (Hardcover)
Houghton Mifflin Harcourt, 9780151010400, 336pp.
Publication Date: October 1, 2004
* Individual store prices may vary.
or
Not Currently Available for Direct Purchase
Description
Tertuliano Maximo Afonso is a history teacher in a secondary school. He is divorced, involved in a rather one-sided relationship with a bank clerk, and he is depressed. To lift his depression, a colleague suggests he rent a certain video. Tertuliano watches the film and is unimpressed. During the night, noises in his apartment wake him. He goes into the living room to find that the VCR is replaying the video, and as he watches in astonishment he sees a man who looks exactly like him-or, more specifically, exactly like the man he was five years before, mustachioed and fuller in the face. He sleeps badly.
Against his own better judgment, Tertuliano decides to pursue his double. As he establishes the man's identity, what begins as a whimsical story becomes a dark meditation on identity and, perhaps, on the crass assumption behind cloning-that we are merely our outward appearance rather than the sum of our experiences.

Praise For The Double…
PRAISE FOR THE CAVE
"Yet another triumph, albeit a typically melancholy one, for Portugal's, or even the world's, greatest living novelist." -The Washington Post Book World
"[Saramago] has the power to throw a dazzling flash of lightning on his subjects, an eerily and impossibly prolonged moment of clarity that illuminates details beyond the power of sunshine to reveal." -Chicago Tribune





"THE DOUBLE begins by intriguing us, proceeds to entertain, charm and engage, and ultimately manages to disturb."
-Merle Rubin

"[Saramago''s] take on the theme is clever, alarming and blackly funny"
-Richard Eder

"Saramago''s observations come in small bursts that lift themselves up in startling truth and beauty."

"THE DOUBLE is another haunting book... from a writer who seems to produce masterpiece after masterpiece"

"[Saramago is] a writer, like Faulkner, so confident of his resources and ultimate destination that he can bring any improbability to life"
-John Updike

"What satisfying pleasure it is to be told this cautionary tale by a teller at the peak of his wisdom and sly wit."
Advertisement