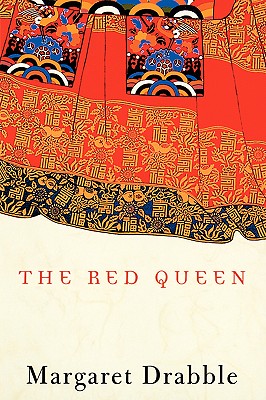 The Red Queen (Hardcover)
Houghton Mifflin Harcourt, 9780151011063, 352pp.
Publication Date: October 1, 2004
* Individual store prices may vary.
or
Not Currently Available for Direct Purchase
Description
Barbara Halliwell, on a grant at Oxford, receives an unexpected package-a memoir by a Korean crown princess, written more than two hundred years ago. A highly appropriate gift for her impending trip to Seoul. But from whom?

The story she avidly reads on the plane turns out to be one of great intrigue as well as tragedy. The Crown Princess Hyegyong recounts in extraordinary detail the ways of the Korean court and confesses the family dramas that left her childless and her husband dead by his own hand. Perhaps it is the loss of a child that resonates so deeply with Barbara . . . but she has little time to think of such things, she has just arrived in Korea.

She meets a certain Dr. Oo, and to her surprise and delight he offers to guide her to some of the haunts of the crown princess. As she explores the inner sanctums and the royal courts, Barbara begins to feel a strong affinity for everything related to the princess and her mysterious life.

After a brief, intense, and ill-fated love affair, she returns to London. Is she ensnared by the events of the past week, of the past two hundred years, or will she pick up her life where she left it? A beautifully told and ingeniously constructed novel, this is Margaret Drabble at her best.
Praise For The Red Queen…
PRAISE FOR MARGARET DRABBLE

"Reading Margaret Drabble's novels has become something of a rite of passage."-The Washington Post

"As meticulous as Jane Austen, and as deadly as Evelyn Waugh." -Los Angeles Times

PRAISE FOR THE SEVEN SISTERS

"With humor, compassion and ironic detachment, Margaret Drabble has created a memorable portrait of an older woman who is constructing a new life with renewed energy and increased self-knowledge."-Chicago Tribune (Favorite Book of 2002)


"With her usual deftness and clarity, Drabble crosses cultures and centuries...engrossing and provocative"

"A deliciously evocative tale of palace intrigue...one of the most inventive works of fiction in recent memory"

"Drabble''s plain narrative tenaciousness gives her writing transparency and fire."

"Drabble''s tale is a love song to literature, an illustration as to how reader and subject become intertwined."

"Editor''s Choice"
Advertisement