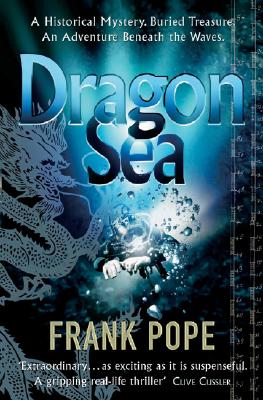 Dragon Sea: A True Tale of Treasure, Archeology, and Greed off the Coast of Vietnam (Hardcover)
A True Tale of Treasure, Archeology, and Greed off the Coast of Vietnam
Houghton Mifflin Harcourt, 9780151012077, 368pp.
Publication Date: January 1, 2007
* Individual store prices may vary.
or
Not Currently Available for Direct Purchase
Description
When Oxford archeologist Mensun Bound--dubbed the "Indiana Jones of the Deep" by the Discovery Channel--teamed up with a financier to salvage a sunken trove of fifteenth-century porcelain, it seemed a dream enter-prise. The stakes were high: The Hoi An wreck lay hundreds of feet down in a typhoon-prone stretch of water off the coast of Vietnam known as the Dragon Sea. Raising its contents required saturation diving, a crew of 160, and a fleet of boats. The costs were unprecedented. But the potential rewards were equally high: Bound would revolutionize thinking about Vietnamese ceramics, and his partner would make a fortune auctioning off the pieces. Hired as the project's manager, Frank Pope watched the tumultuous drama of the Hoi An unfold. In Dragon Sea he delivers an engrossing tale of danger, adventure, and ambition--a fascinating object lesson in what happens when scholarship and money join forces to recover lost treasure.

About the Author
Frank Pope has worked on underwater expeditions under the auspices of Oxford MARE (Maritime Archeological Research and Excavation), including the salvage of Lord Nelson's flagship Agamemnon. He divides his time between London and Nairobi.
Praise For Dragon Sea: A True Tale of Treasure, Archeology, and Greed off the Coast of Vietnam…
"Treasure and typhoons, conflict and greed, plus a cast of intriguing characters and a weighty issue at its heart – Frank Pope's tale has all the ingredients of a classic thriller.  But it's all true.  A stunning debut."--Nicholas Evans, author of THE HORSE WHISPERER

"... an engaging account that delves into the ethical conundrums of marine salvage, the deadly physics of the deep ocean and the roiling waters of professional subterfuge ... Pope''s impassioned, detailed reporting draws us into the story of ceramics and Vietnam ..."
Advertisement