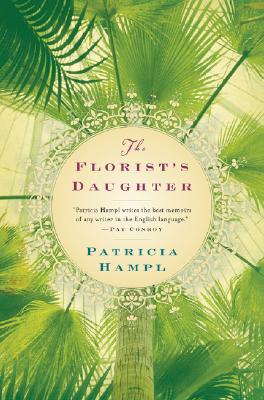 The Florist's Daughter
Hardcover

* Individual store prices may vary.
Other Editions of This Title:
Paperback (1/15/2009)
Description
During the long farewell of her mother's dying, Patricia Hampl revisits her Midwestern girlhood. Daughter of a debonair Czech father, whose floral work gave him entrŽe into St. Paul society, and a distrustful Irishwoman with an uncanny ability to tell a tale, Hampl remained, primarily and passionately, a daughter well into adulthood. She traces the arc of faithfulness and struggle that comes with that role from the postwar years past the turbulent sixties. The Florist's Daughter is a tribute to the ardor of supposedly ordinary people. Its concerns reach beyond a single life to achieve a historic testament to midcentury middle America. At the heart of this book is the humble passion of people who struggled out of the Depression into a better chance, not only for themselves but for the common good. Widely recognized as one of our most masterful memoirists, Patricia Hampl has written her most intimate, yet most universal, work to date.
Praise For The Florist's Daughter…
PRAISE FOR PATRICIA HAMPL "Better than any writer at work today, Hampl knows how to welcome and sustain her reader in what she calls, in one of many characteristic insights that grace this book, the 'fascinatingly indeterminate narrative space between fiction and documentary' that is memoir." --Alice Kaplan, author of French Lessons, The Collaborator, and The Interpreter
 



"With her enchanting prose and transcendent vision, she is indeed a florist''s daughter -- a purveyor of beauty -- as well as a careful, tablet-wielding investigator, ever contemplative, measured and patient in her charge." (starred)



"Patricia Hampl writes the best memoirs of any writer in the English language. The Florist''s Daughter is her third memoir and her best by far -- her first two were fabulous but she gets better with each book. But here is what I love about Patricia Hampl: Sentence for sentence she writes the best prose of any American writer, period. The rest of us cannot touch her."



"A memoir for memoirists to admire -- with language that pierces." (starred)



"In this age of tabloid tell-alls and sloppy hyperbole, The Florist''s Daughter is a cool tonic: a memoir that sings the quiet anthem of good daughters everywhere. In Patricia Hampl''s hands, supposedly ordinary people in allegedly ordinary lives are rendered with luminous grace and quiet beauty."



"All of us eventually become orphans and lose not only our parents'' physical presence but also the opportunity to keep asking, over and over, for their stories. Patricia Hampl''s lovely bruising book takes us to that final rupture between mother and daughter. Hampl offers the bloom of meditation on the mysteries between parents and children, between the past and the present, and between those old adversaries, beauty and truth."



"Patricia Hampl''s memoir is set in St. Paul, Minnesota, a place where ordinary people live faultlessly ordinary lives. It is this ingrained modesty of ambition that troubles the writer as she tries, at her mother''s deathbed, to pierce the deep freeze of her own emotions. A relentlessly middle-class enclave can be, as Hampl wryly notes, a cozy setting for heartlessness. Her optimistic father, the purveyor of beautiful flowers who trusted that life was not only good but intrinsically elegant, and her judgmental, charismatic mother produced a daughter who kept longing to bolt from ''Nowheresville,'' even as the sweet ''sin of memory'' called her home. ''In its cloudy wistfulness,'' she writes, ''nostalgia fuels the spark of significance. My place. My people''"

"In her new memoir, Hampl mulls over the notion of forgiveness while recalling her charistmatic Czech father, her dying mother and Midwestern childhood she never really left behind."

"The Florist''s Daughter is a magical book. Patricia Hampl''s compassionate sense of history and understanding of human nature is matched only by the crystalline poetry of her words."

"Patricia Hampl is the queen of memoir...Do the pieces Hampl gives us fit together to form a whole person? Yes! When will it end? Hopefully, never."



"Addictive...quietly stunning." (Four stars)



"Patricia Hampl has written a decidedly old-fashioned memoir...What Hampl has so generously done is to treat her parents like fully imagined characters in a complex novel... Her style moves easily from the high lyricism of wonder and delight to the unfooled coolness of irony and skepticism...I can only admire her passionate attempts to parse reality -- as if she were attending closely to a text, pressing the juice out of every sentence and paragraph and translating it into her own luminous words. "



"If anyone can restore the memoir to glory, it''s Patricia Hampl...Read Hampl and you will forget about Frey."



"Hampl is that rare writer who refuses to sentimentalize even those she loves most...The tensions in this novelistic masterpiece gather stitch by stitch, one ordinary but riveting anecdote after another, interwoven with dry comedy."



"The Florist''s Daughter creates context. It yields perspective. It makes sitting, waiting, aching and watching honorable, restores our sense of purpose. It also yields some of the most glorious sentences and narrative framing you will find anywhere. Hampl''s childhood may have been ordinary by the standards of James Frey or Lauren Slater, but her talents as a writer render it far more meaningful, and resonant."


-Beth Kephart

"The result is rather like a significantly kinder, gentler version of that other nouveau-Midwest classic: Jonathan Franzen''s The Corrections."



"[Hampl] paints a rich, evocative portrait of growing up in an upwardly mobile family in 1950s and ''60s St. Paul, Minn."



"With delicate precision and wry humor and in a style at once poetic and spare, [Hampl] recounts her years growing up in St. Paul, MN. This wistful air coloring her writing is well balanced by her fond yet dry characterization of the colorful, sometimes caustic mother of Hampl''s younger years. A thoughtful and elegant memoir."

"The Florist's Daughter is Hampl's finest, most powerful book yet…. Hampl proves that the material closest to home is often the richest...a wonder of a memoir."
Houghton Mifflin Harcourt, 9780151012572, 240pp.
Publication Date: October 1, 2007
or
Not Currently Available for Direct Purchase