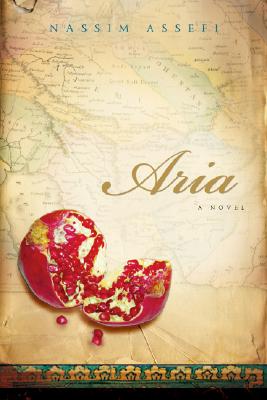 Aria (Hardcover)
Houghton Mifflin Harcourt, 9780151012930, 272pp.
Publication Date: May 1, 2007
* Individual store prices may vary.
or
Not Currently Available for Direct Purchase
Description
Jasmine is a cancer specialist and single mother in Seattle, long estranged from her Iranian parents and heritage. When faced with the sudden accidental death of Aria, her five-year-old daughter, she finds little solace in the healing advice she's prescribed to her patients and their families. Lacking spiritual scaffolding or comforting rituals to cope, Jasmine buys a one-way ticket around the world. Along the way she writes letters: to her three greatest loves, all now dead, and to her devoted friends who encourage her to return home.This deeply spiritual novel is the record of Jasmine's journey inward and a moving celebration of the fundamental elements of life: of planting maize in Guatemala, of silent meditation in the mountains of Tibet, and of the rituals of grieving in Iran. It is only when Jasmine, this modern American woman, connects with her ancient heritage that she can finally heal.
Praise For Aria…
"Ms. Assefi''s Aria explores a very worst-case scenario, the loss of a child. With elegance and grace, Ms. Assefi maps her bereaved heroine''s flight through numerous countries and into the uncharted territory of grief. Sometimes raw, sometimes clinically detached, Aria is always human, and in the end it soars."
-Jenna Blum

"How long does grief last? How far away can we run to try to get away from it? What happens if it stays with us forever? In this wise and compassionate debut novel, Nassim Assefi looks at questions of memory, love and grief as she takes us to Tibet, China, Guatemala, her homeland Iran and, most importantly, the human heart."
-Rebecca Brown

"A haunting book, painfully open in its emotions, enacting in lyrical prose, an Iranian-American''s loss, atonement and reconciliation - both sentimental and estranged - with Iran and powerfully revealing of the discordancies and echoes that define the interaction between American and Persian culture."

-Rory Stewart

"This rare epistolary novel starts to work undeniable magic with its immediacy and intimacy... Nassim Assefi''s Aria is a small gem of a debut novel that manages to address huge issues in an affecting manner, from the immigrant experience in America to the aftershocks of tragedy to the search for family heritage and spiritual comfort."

"Ultimately what satisfies the reader is not the description of Jasmine''s travels, but her relationships, best exemplified by Dottie''s warm presence, a supportive extended Iranian family and Alexander''s yearnings. But most of all, it is the charm, intelligence and dignity of Assefi''s writing that make this a worthwhile read."
Advertisement