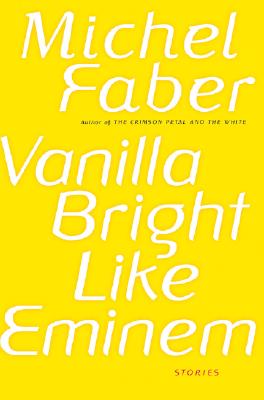 Vanilla Bright like Eminem (Hardcover)
Houghton Mifflin Harcourt, 9780151013142, 256pp.
Publication Date: September 1, 2007
* Individual store prices may vary.
or
Not Currently Available for Direct Purchase
Description
Michel Faber is not only a master storyteller but a daring innovator as well. Here are the pitch-perfect prose, indelible characterizations, and deep empathy for which he has been highly acclaimed. Here also is a satirical streak that depicts individuals at uncanny and all-too-familiar turning points in their lives. The alienated find sanctuary in "The Safehouse," their histories and diagnoses written like endless ads on their T-shirts. In "Andy Comes Back," a man awakens after a five-year coma, only to flee his home. In "The Eyes of the Soul," perpetual televised beauty replaces the derelict view from a suburban picture window. In "Finesse," a dictator holds his surgeon's family hostage to the outcome of a risky operation. These sixteen stories move from unspeakable sadness through moments of exquisitely distilled happiness.
Praise For Vanilla Bright like Eminem…
PRAISE FOR VANILLA BRIGHT LIKE EMINEM

"By turns crepuscular, buoyant, delicate, wry, horrific, and otherworldly, this worldly and organ-rupturingly funny collection is a vitamin boost for the short story." --David Mitchell, author of Cloud Atlas

"Not only can he scare the bejesus out of you, he can make your heart swell" --The Times (London)
"Eccentrics, misfits, sociopaths and outright criminals populate the cosmopolitan (Dutch-born, now Scottish) author''s sleek, disturbing, gruesomely funny short stories."
"Freakish and deeply satisfying. Faber''s elaborately imagined stories often end at a moment of tension or ambivalence, underscoring his characters'' fragility and giving the book an uncanny coherence."
"In the 16 short stories collected here, Faber (The Crimson and the Petal, 2002) continues to demonstrate the full range of his talents. Most of the stories contain a fantastical or magical element that only serves to underline Faber''s disquieting take on alienation in modern society, and the effect is somewhat like an episode of The Twilight Zone as penned by Ian McEwan...Expertly crafted short fiction."
"A cunning, sui generis
"Poignantly eerie...odd and haunting...When Mr. Faber, who wrote the intoxicating novel ''The Crimson Petal and the White,'' shoehorns the name Eminem into the title of a literary short-story collection, he isn''t overreaching. These stories blend darkly phantasmagoric elements with humorously commonplace ones, and Eminem makes a perfectly good avatar for that kind of thinking...Every one of the main characters here...¦reaches some point of change by the end of the story. But these are not cheap epiphanies; they are genuinely odd and stirring changes of heart. Mr. Faber, who remains a writer capable of invoking all manner of inchoate dangers, teases...[characters] toward a realization that life-or-death power is beyond both of them."
-Janet Maslin
"The mark of greatness in golf is the ability to play long ball
and
sink a chip shot. Apply the same measures to writing, and you begin to get a sense of Michel Faber''s talents.
Vanilla Bright Like Eminem
[is] a set of 16 stylish, harrowing stories that get off to running starts and have concise, cut-to-the-chase precision...Faber ranges widely among the mundane and the fantastic...but regardless of theme, a sense of empathatic understanding pervades all these tales."
"[Faber] mines the mundane for the unexpected, even the surreal, with impressive assurance. Occasionally, his facility gives an impression of superficiality, but at his best he explores conflicts with a compelling balance of menace and wit."
Advertisement