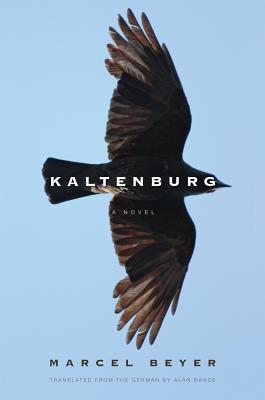 Kaltenburg (Hardcover)
Houghton Mifflin Harcourt, 9780151013975, 352pp.
Publication Date: April 17, 2012
* Individual store prices may vary.
or
Not Currently Available for Direct Purchase
Description
"Challenging, beautifully written "--Library Journal
Hailed by The New Yorker as one of the best young novelists and recipient of Germany's most prestigious literary awards, Marcel Beyer returns with a brilliantly wrought novel that brings to life both an individual and a whole world: the zoologist Ludwig Kaltenburg, loosely based on Nobel Prize winner Konrad Lorenz, and his institute for research into animal behavior.
Hermann Funk first meets Kaltenburg when still a child in Posen in the 1930s. Hermann's father, a botanist, and Kaltenburg are close friends, but a rift occurs. In 1945, fleeing the war, the Funks perish in the Dresden bombing, and Hermann finds his way to Kaltenburg's newly established institute. He becomes Kaltenburg's protege, embracing the Institute's unconventional methods. Yet parts of Kaltenburg's past life remain unclear. Was he a member of the Nazi Party? Does he believe his discoveries about aggression in animals also apply to humans? Why has he erased the years in Posen from his official biography?
Through layers of memory and experience Hermann struggles to reconcile affection and doubt, to make sense of his childhood, even as he meets a woman with family secrets of her own.
Praise For Kaltenburg…
"This mesmerizing foray into postwar Germany by celebrated author Beyer is both a singularly researched work of historical fiction (with an ornithological bent), and a postmodern examination of the nature of memory.... Beyer paints an engrossing and terrifying picture of Dresden during the war and later under the Communist yoke. Yet it is Beyer's complex interpolation of daily memories—sometimes fused or distorted in a Proustian vein—complete with highly detailed ornithological observations that give this work its exquisite flavor."
--Publishers Weekly, starred
"Challenging, beautifully written metafiction
—to some extent based on the life of Nobel Prize winner Konrad Lorenz—
examines the workings of science and the nature of academic competition
...Beyer ranges over the decades from Nazism to communism to a reunited Germany to reveal our ability both to remember and to recast unpleasant memories in a more favorable light, and to show what people must hide in order to survive."
--
Library Journal
Advertisement