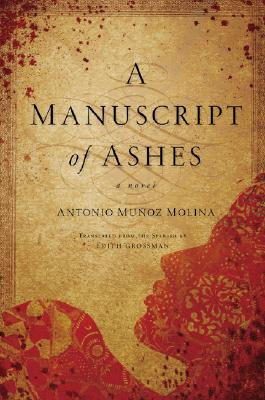 A Manuscript of Ashes (Hardcover)
Houghton Mifflin Harcourt, 9780151014101, 320pp.
Publication Date: August 1, 2008
* Individual store prices may vary.
or
Not Currently Available for Direct Purchase
Description
It's the late sixties, the last dark years of Franco's dictatorship: Minaya, a university student in Madrid, is caught up in the student protests and the police are after him. He moves to his uncle Manuel's country estate in the small town of Magina to write his thesis on an old friend of Manuel's, an obscure republican poet named Jacinto Solana.
The country house is full of traces of the poet notes, photographs, journals and Minaya soon discovers that, thirty years earlier, during the Spanish Civil War, both his uncle and Solana were in love with the same woman, the beautiful, unsettling Mariana. Engaged to Manuel, she was shot in the attic of the house on her wedding night. With the aid of Ines, a maid, Minaya begins to search for Solana's lost masterpiece, a novel called "Beatus Ille." Looking for a book, he unravels a crime.
Praise For A Manuscript of Ashes…
PRAISE FOR SEPHARAD "Shame and guilt, homelands and exile, ceaseless wanderings and bitter alienations both internal and external, metaphorical and real, are persistent motifs of Muñoz Molina's remarkable novel—one that turns out to be about a territory far vaster than 'Sepharad' itself: Europe, perhaps even the world . . . [A] masterpiece."—Daniel Mendelsohn, The New York Review of Books

"A magnificent novel about the iniquity and horror of fanaticism, and especially the human being's indestructible spirit."—Mario Vargas Llosa

"This is a brilliant novel by an important writer unafraid of ideas, emotions and genuine beauty. ''A Manuscript of Ashes'' could be pleasurably read out of appreciation for any one of those qualities-- or, perhaps, for the intricately plotted mystery that bears the novel''s characters along like travelers on a dark, treacherous river."
-Tim Rutten

"[R]apturously Gothic...The book is written in incantatory run-on sentences, intoxicated with sensual details...The past, Mr. Munoz Molina implies, is never as dead as we think, and the stories it tells us are never free of hidden agendas."
-Adam Kirsch

"In 2003, the acclaimed Spanish writer and journalist Antonio Munoz Molina took the English-speaking world by storm with the translation of his work ''Sepharad.'' Now Anglophone readers will get to revel anew in Munoz Molina''s sensual prose and fluid plotlines with the translation of his first novel."

"Antonio Munoz Molina''s latest beautifully wrought novel, ''A Manuscript of Ashes'', is set in Franco-era Spain and tells the story of a young university student, Minaya, who retreats to his uncle Manuel''s mansion in the countryside to write a thesis on a neglected poet the old man once knew. As the plot progresses, Minaya uncovers a startling truth about the relationship between the men, and the story darkens into a meta-mystery. Molina writes in big, fat paragraphs and the kind of lush sentences that can bear the scrutiny usually reserved for poems."

"[A]compulsively re-readable novel (which has been splendidly translated by Edith Grossman)...The insistence on the primacy of the invisible reckoning, as opposed to the outwardly visible action, gives...this novel an unsinkable power."
-Christopher Byrd

"Intense, kaleidoscopic....the narrative speeds along on the strength of the spell it weaves."

"[I]ts enigmatic melancholy offers rewards."

"Already a contemporary classic, this work...is an enigmatic gem in the very best metafiction tradition."
Advertisement