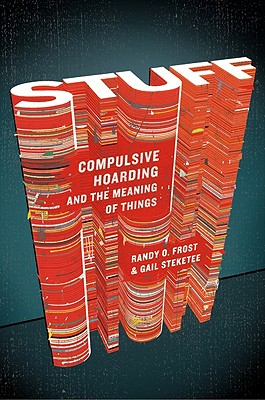 Stuff
Compulsive Hoarding and the Meaning of Things
Hardcover

* Individual store prices may vary.
Other Editions of This Title:
Paperback (1/4/2011)
May 2010 Indie Next List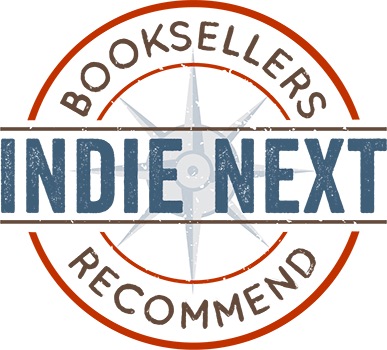 "Fascinating and very readable. You start by being drawn into the horror show, and then you realize that these people are human, your neighbors, your friends, maybe even you to some degree or another. Sheds light on behavior we often mock and understand very little."
— Amy, Front Street Books, Alpine, TX
View the List
Description
What possesses someone to save every scrap of paper that's ever come into his home? What compulsions drive a woman like Irene, whose hoarding cost her her marriage? Or Ralph, whose imagined uses for castoff items like leaky old buckets almost lost him his house? Or Jerry and Alvin, wealthy twin bachelors who filled up matching luxury apartments with countless pieces of fine art, not even leaving themselves room to sleep?
Randy Frost and Gail Steketee were the first to study hoarding when they began their work a decade ago; they expected to find a few sufferers but ended up treating hundreds of patients and fielding thousands of calls from the families of others. Now they explore the compulsion through a series of compelling case studies in the vein of Oliver Sacks.With vivid portraits that show us the traits by which you can identify a hoarder—piles on sofas and beds that make the furniture useless, houses that can be navigated only by following small paths called goat trails, vast piles of paper that the hoarders "churn" but never discard, even collections of animals and garbage—Frost and Steketee explain the causes and outline the often ineffective treatments for the disorder.They also illuminate the pull that possessions exert on all of us. Whether we're savers, collectors, or compulsive cleaners, none of us is free of the impulses that drive hoarders to the extremes in which they live.
For the six million sufferers, their relatives and friends, and all the rest of us with complicated relationships to our things, Stuff answers the question of what happens when our stuff starts to own us.
Praise For Stuff: Compulsive Hoarding and the Meaning of Things…
"Pioneering researchers offer a superb overview of a complex disorder that interferes with the lives of more than six-million Americans. . . .  Writing with authority and compassion, the authors tell the stories of diverse men and women who acquire and accumulate possessions to the point where their apartments or homes are dangerously cluttered with mounds of newspapers, clothing and other objects. . . . An absorbing, gripping, important report." --Kirkus (starred)  "Like those classics of psychological study, A. R. Luria's The Mind of the Mnemonist and Oliver Sacks's The Man Who Mistook His Wife for a Hat, Stuff is authoritative, haunting, and mysterious. It is also intensely, not to say compulsively readable." --Tracy Kidder   "A fascinating book--Stuff is the stuff of nightmares, of people living in a world subsumed by their obsession to collect and hoard things. You will surely recognize, to one degree or another, a part of yourself in these portraits." --Jonathan Harr, author of The Lost Painting and A Civil Action

"Eye-opening... Frost and Steketee write with real sympathy and appreciation for hoarders...This succinct, illuminating book will prove helpful to hoarders, their families, and mental health professionals who work with them." -- Publishers Weekly

"An excellent starting point for family, friends, and neighbors of hoarders, but the vivid writing will attract readers who enjoy fiction or memoirs about extreme behavior." -- Library Journal, starred review

"Very intriguing. . . Most readers will recognize some aspects of themselves in the people the authors discuss. We may not be hoarders exactly, but the authors make us take a closer look at our own lives, wondering (for example) about that very fine line that divides a collector from a hoarder. Fascinating stuff." -- Booklist

"Fascinating." -- People
"[The authors] invite us graciously into territory that might otherwise make us squirm . .  .To those who need to understand hoarders, perhaps in their own family, Stuff offers perspective. For general readers, it is likely to provide useful stimulus for examining how we form and justify our own attachments to objects." -- New York Times Book Review

"Stuff is worth reading not only because of the authors' authority on the subject, but also because of its elegant prose, and its nuanced and well-researched take on the subject." -- Salon.com

"[The authors'] examples are rich in storytelling and dialogue, and they admirably balance a fascination with the psychological profiles of their subject with a deep sympathy for their plights . . . The book is a valuable study of a poorly understood condition." -- Minneapolis Star Tribune

"Amazing... Utterly engrossing." -- Washington Post

"Gripping . . . A highly readable account of this perplexing impulse . . . The book succeeds beyond mere voyeurism, because Stuff' invites readers to reevaluate their desire for things." -- Boston Globe
Houghton Mifflin Harcourt, 9780151014231, 304pp.
Publication Date: April 1, 2010
Coverage from NPR
or
Not Currently Available for Direct Purchase