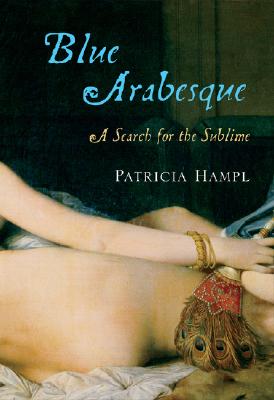 Blue Arabesque: A Search for the Sublime (Hardcover)
A Search for the Sublime
Houghton Mifflin Harcourt, 9780151015061, 224pp.
Publication Date: November 1, 2006
* Individual store prices may vary.
or
Not Currently Available for Direct Purchase
Description
Just out of college, Patricia Hampl was mesmerized by a Matisse painting she saw in the Art Institute of Chicago: an aloof woman gazing at goldfish in a bowl, a mysterious Moroccan screen behind her. This woman seemed a welcome secular version of the nuns of Hampl's girlhood, free and untouchable, a poster girl for twentieth-century feminism. In Blue Arabesque, Hampl explores the allure of that woman, immersed in leisure, so at odds with the increasing rush of the modern era. Her tantalizing meditation takes us to the Cote d'Azur and North Africa, from cloister to harem, pondering figures as diverse as Eugene Delacroix, F. Scott Fitzgerald, and Katherine Mansfield. Returning always to Matisse and his obsessive portraits of languid women, Hampl discovers they were not decorative indulgences but surprising acts of integrity.
Moving with the life force that Matisse sought in his work, Blue Arabesque is a dazzling tour de force.

Praise For Blue Arabesque: A Search for the Sublime…
PRAISE FOR PATRICIA HAMPL "Patricia Hampl is passionate about the demands of memory . . . Hampl's voice is learned yet intimate, a gift of herself to the reader."--Maureen Howard, author of The Silver Screen

"Patricia Hampl writes in the service of life in the very largest sense – writing that 'makes a path' from reality to the soul."--Marie Howe, author of What the Living Do



"Blue Arabesque is part of a rich but underappreciated sub-genre of nonfiction, a hybrid of art crticism and memoir...Here Patricia Hampl is true to her belief that ''[a] painting must depict the act of seeing, not the object seen.'' She illuminates and distinguishes among the many ways we apprehend our surroundings -- the gaze and the glimpse, seeing and sightseeing, the insolent leer and the clear-eyed observation. In so doing, she exercises precisely the visual discernment from which she once felt hopelessly alienated."

"Much is left for the reader to consider and pursue after reading this joy-filled and intriguing book."



"In her early poem Woman Before an Aquarium - yes, it''s about the painting - Hampl writes: ''A mature woman always wants to be a mermaid.'' Hampl achieves just such a metamorphosis here, swimming gracefully through the tricky currents of art and history, biography and memoir. Singing yet another beguiling verse of her career''s lovely song."


"[A] sinuous meditation on artistic inspiration..." (A-, EW Pick)



"Ultimately, Blue Arabesque isn''t a memoir so much as it is a paean to the act of seeing, celebrating our capacity to be transformed by the truths art holds, recognizing them as holy...Patricia Hampl''s determination to occupy the space between the eye and its object and her success at articulating the mysterious transactions therein grants her authority among writers like Berger and Sontag, who not only sit and stare but see. Read ''Blue Arabesque'' and you too might mistake --or exchange -- art museums for churches."



"Hampl''s memoirs of discovery are exhilarating...Hampl does with words what Matisse does with line and color."

"An artful, affecting memoir whose lessons arrive in a delicious whisper." (starred)

"It is Hampl''s insight and humor that make this gem worth consideration."



"Whether discussing the journals of Katherine Mansfield or the harems of the 18th century, Hampl proves to be an authoritative and beguiling guide to the joys of leisure and the intellect."
Advertisement