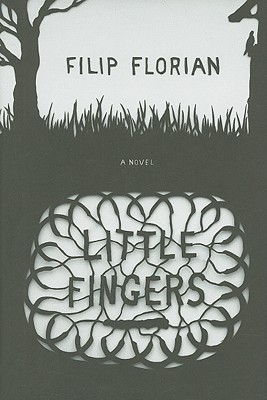 Little Fingers (Hardcover)
Houghton Mifflin Harcourt, 9780151015146, 208pp.
Publication Date: July 1, 2009
* Individual store prices may vary.
or
Not Currently Available for Direct Purchase
Description
In a little town in Romania, a mass grave is discovered near the excavations of a Roman fort. Are the dead the victims of a medieval plague or, perhaps, of a Communist firing squad? And why are finger bones disappearing from the pit each night? Petrus, a young archaeologist, decides to do some investigating of his own.
Meanwhile, an Orthodox monk in the surrounding mountains stumbles into history when he becomes the father confessor of a partisan bent on bringing down the government, one handmade grenade and one derailed train at a time. Not to mention a team of Argentinean forensic anthropologists who arrive in town in a cloud of rock music, shredded jeans, and tequila.
Florian has packed real history, a religious pilgrimage, a criminal investigation, a recipe for roast pigeon, and a love story into two hundred truly remarkable pages.

Praise For Little Fingers…
"Little Fingers is a novel that clearly falls into the same category of magic realism as Márquez and Llosa, in its care for form and great attention to narrative detail. The arborescent sentences, the baroque imagery, the mad wisdom and obsession with the number five are reminiscent of Bohumil Hrabal, while the non-linear construction and multiple perspectives on the same event recall Milorad Pavic. However, Filip Florian does not attempt to mask his models, but intentionally brings them into view: this is the riverbed through which the tale must flow." –Catalin Sturza

"Little Fingers is an exceptional novel…Reads like a classic." –Tania Radu

"Written and then polished over a number of years, the novel Little Fingers is a retro tale with Mitteleuropa flavor, in which nostalgia blends with fine, subtle humor. The writing, the narrative intelligence, the well-honed artistic style, the highly complex issues tackled, and, beyond all these, the settled assurance of the text make Filip Florian an author who, from his very first book, has become a fixture in contemporary Romanian literature." –Tudorel Urian

Advertisement