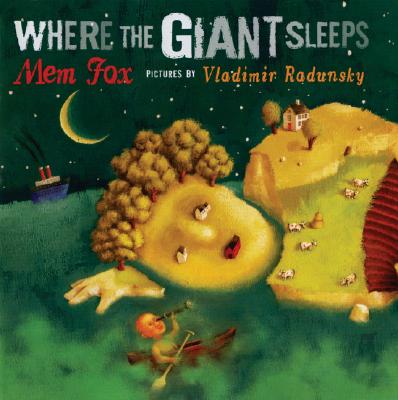 Where the Giant Sleeps (Hardcover)
Harcourt Children's Books, 9780152057855, 32pp.
Publication Date: October 1, 2007
* Individual store prices may vary.
or
Not Currently Available for Direct Purchase
Description
Do ogres snore? Do pirates have blankies? Do fairies suck their thumbs? We may never know the answers to these questions. But if we're lucky--and very observant--we might be able to catch a glimpse ofsome fantastic creatures, all fast asleep. Insoothing rhyme, bestselling author Mem Fox explores the sleeping habits of our favorite inhabitants from the world of fairy tales. Vladimir Radunsky fills a dreamy, picturesque landscape with surprising and fun details. Fairies, wizards, goblins, and even children all find peace under the same bright moon.
Praise For Where the Giant Sleeps…
* "Radunsky makes a strong bid for another New York Times Best Illustrated honor, setting Fox's brief, murmurous bedtime rhyme to dreamy close-ups of an archipelago revealed in the first spread to be a sleeping giant. Seen through the telescope of a child who snuggles into bed at the end, a fairy dozes in the grove of trees that is the giant's hair, a goblin hugs its teddy bear in a haystack, witches sleep in a house on one thigh-shaped peninsula and a dragon snores atop a lighthouse on the other, as an ogre "takes a rest from roaring" on a passing ship. Only the elves are awake, "sewing with all their might, / to make a quilt of moons and stars / to wrap you in . . . tonight." Casting dim moonlight over drowsy forms made with cloudy edges and soft colors, the artist expertly captures the poem's tone and makes the slide down into dreamland well-nigh inevitable. (Picture book. 3-5)" --Kirkus Reviews (starred review)
Advertisement