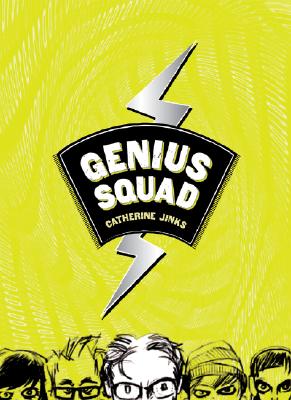 Genius Squad (Hardcover)
Houghton Mifflin Harcourt P, 9780152059859, 436pp.
Publication Date: May 1, 2008
* Individual store prices may vary.
or
Not Currently Available for Direct Purchase
Description
Now that the Axis Institute for World Domination has been blown up; the founder, Dr. Phineas Darkkon, has died; and Prosper English (who enrolled Cadel in the first place) is in jail for myriad offenses, Cadel Piggott has round-the-clock surveillance so he'll be safe until he testifies against Prosper English. But nobody seems to want Cadel. Not Fiona, his social worker; not Saul Greeniaus, the detective assigned to protect him. When he is approached by the head of Genius Squad--a group formed to investigate GenoME, one of Darkkon's pet projects--Cadel is dubious Genius Squad can offer him a real home and all the technology his heart desires. But why can't he bring himself to tell Saul what the group is really up to? And how can Genius Squad protect Cadel once Prosper English breaks out of jail?
Praise For Genius Squad…
"Readers who loved Evil Genius will find this sequel as gripping, devilish and wonderfully dark as its predecessor. What made that first book so good was the author's delivery of a complex, layered protagonist in the young Cadel Piggot and the world of criminal masterminds in which he lives and learns, a world he eventually destroys. From these ashes rises another imaginative and just slightly less villainous cast of characters, the Genius Squad of the title, to tempt Cadel's vulnerable conscience." (starred review)

"Computer prodigy Cadel's belief that he's escaped the clutches of his nemesis/supposed father Prosper English proves sadly mistaken in this pulse-pounding sequel to Evil Genius (2007). . . . Cadel makes an uncommonly memorable protagonist."Kirkus Reviews (starred review)
Advertisement