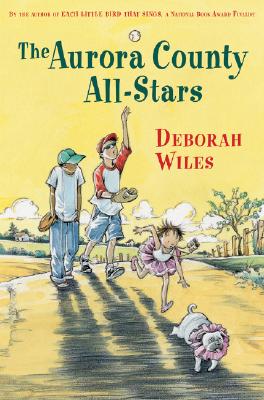 The Aurora County All-Stars (Hardcover)
Houghton Mifflin Harcourt P, 9780152060688, 242pp.
Publication Date: August 1, 2007
* Individual store prices may vary.
or
Not Currently Available for Direct Purchase
Description
Twelve-year-old House Jackson--star pitcher and team captain of the Aurora County All-Stars--has been sidelined for a whole sorry year with a broken elbow. He's finally ready to play, but wouldn't you know that the team's only game of the year has been scheduled for the exact same time as the town's 200th-anniversary pageant. Now House must face the pageant's director, full-of-herself Frances Shotz (his nemesis and perpetrator of the elbow break), and get his team out of this mess. There's also the matter of a mysterious old recluse who has died and left House a wheezy old dog named Eudora Welty--and a puzzling book of poetry by someone named Walt Whitman. Through the long, hot month of June, House makes surprising and valuable discoveries about family, friendship, poetry . . . and baseball.
Praise For The Aurora County All-Stars…
* "A poignant and humorous coming-of-age story. . . . Although some characters appeared in previous novels, this one stands on its own, and with each iteration Aurora County becomes more real." (starred review)

* "Batter up! National Book Award finalist Wiles (Each Little Bird That Sings) delivers the third book set in her fictional Aurora County—a more boy-friendly read than its predecessors, with plenty of talk about baseball and what constitutes a stalwart team. . . . A home run for Wiles." (starred review)

"There''s much to savor: bubbly prose (a little girl ''twinkles'' down some steps, House ''bulldozes'' to a stage); a dog named Eudora Welty and a kid named Parting Schotz; a wonderfully convoluted plot involving an old man''s death ''at the simmering time just before daybreak,'' a sheaf of Walt Whitman quotes; a Fourth of July pageant; lots of baseball lore; and a cliffhanger of an all-star game that brings the whole town together. As one character sighs, ''It''s positively Thornton Wilder.'' But it''s Thornton Wilder on a sugar high--and that''s some high."
Advertisement