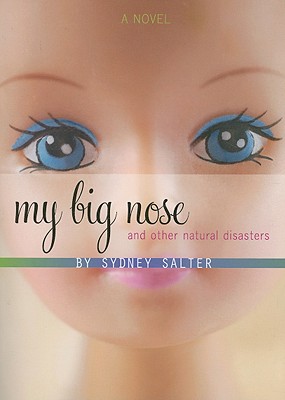 My Big Nose & Other Natural Disasters (Paperback)
Houghton Mifflin, 9780152066437, 345pp.
Publication Date: April 1, 2009
* Individual store prices may vary.
Description
It's the end of junior year, and summer is about to begin. The Summer of Passion, to be exact, when Jory Michaels plans to explore all the possibilities of the future--and, with any luck, score a boyfriend in the process. But Jory has a problem. A big problem. A curvy, honking, bumpy, problem in the form of her Super Schnozz, the one thing standing between Jory and happiness. And now, with the Summer of Passion stretched before her like an open road, she's determined for Super Schnozz to disappear. Jory takes a job delivering wedding cakes to save up for a nose job at the end of the summer; she even keeps a book filled with magazine cutouts of perfect noses to show the doctor. But nothing is ever easy for accident-prone Jory--and before she knows it, her Summer of Passion falls apart faster than the delivery van she crashes. In this hilarious and heartbreaking novel, Sydney Salter delivers a story about broadening your horizons, accepting yourself, and finding love right under your nose.
About the Author
SYDNEY SALTER is a graduate of the University of Washington Writer's Program in fiction and she currently serves as a Regional Advisor for the Society of Children's Book Writers & Illustrators. My Big Nose is her first novel. She lives in Utah.
Praise For My Big Nose & Other Natural Disasters…
"[T]he contemporary dialogue is rapid and funny, and teens will enjoy Jory's comic self-deprecation and the way she gets the signals wrong, both while driving and on dates."—Booklist
"Complex, likable, believable characters and a fresh, appealing fictional voice pull together this very agreeable summer romance."—Kirkus Reviews
"The tougher side of catching a boyfriend is depicted with humor and understanding in this first novel. . . . Simultaneously painful and hilarious. Salter captures the awkwardness of adolescence while driving home a message about self-acceptance."—Publishers Weekly