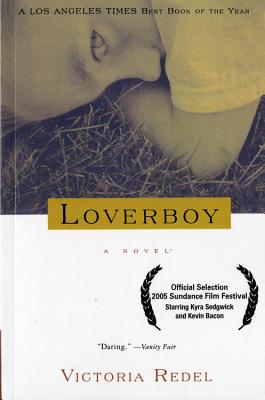 Loverboy (Paperback)
Mariner Books, 9780156007245, 224pp.
Publication Date: July 25, 2002
Other Editions of This Title:
Hardcover (3/1/2001)
* Individual store prices may vary.
Description
In Victoria Redel's mesmerizing first novel, the question of what happens when a mother loves her child too much is deeply and darkly explored. Left with a small fortune by her parents and the cryptic advice, "it would do to find a passion," Redel's narrator sets out to become a mother--a task she feels she can be adequately passionate about. She conceives her son Paul through a loveless one-night stand, surrounds him with a wonderful, magical world for two--a world filled with books, music, endless games, and bottomless devotion--and calls him pet names like Birdie, Cookie, Puppy, and Loverboy. She wonders, "Has ever a mother loved a child more?" But as life outside their lace curtains begins to beckon the school-age Paul, his mother's efforts to keep him content in their small world become increasingly frantic and ultimately extreme by all definitions.
In this exquisite debut novel, Victoria Redel takes us deep into the mind of a very singular mother, exposing the dangerously whisper-thin line between selfless and selfish motivation that exists in all types of devotion.

About the Author
Victoria Redel is an award winning author of three books of poetry and five books of fiction. She has taught in the Graduate Writing Programs of Columbia University and Vermont College. She has received numerous fellowships and her works have been widely anthologized and translated.
Praise For Loverboy…
PRAISE FOR LOVERBOY

"A first novel that explores a mother's obsession, in prose at once lyrical and chillingly realistic."--Elle
"A spare and stunning debut whose lean, episodic style seems perfectly adapted to its subject matter . . . Perfect."--San Francisco Chronicle
"Cryptic . . . authoritative and vast-full of suspense, emotional urgency, and shimmering imagery."--The Village Voice