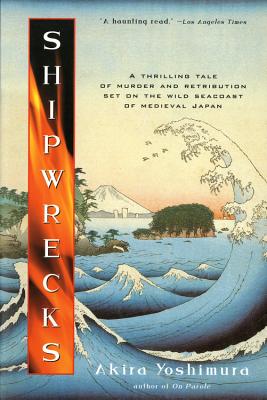 Shipwrecks (Paperback)
Mariner Books, 9780156008358, 192pp.
Publication Date: February 15, 2000
* Individual store prices may vary.
Description
Isaku is a nine-year-old boy living in a remote, desperately poor fishing village on the coast of Japan. His people catch barely enough fish to live on, and so must distill salt to sell to neighboring villages. But this industry serves another, more sinister purpose: the fires of the salt cauldrons lure passing ships toward the shore and onto rocky shoals. When a ship runs aground, the villagers slaughter the crew and loot the cargo for rice, wine, and rich delicacies. One day a ship founders on the rocks. But Isaku learns that its cargo is far deadlier than could ever be imagined. Shipwrecks, the first novel by the great Japanese writer Yoshimura to be translated into English, is a stunningly powerful, Gothic tale of fate and retribution.

About the Author
Akira Yoshimura is the prize-winning author of twenty novels and short-story collections, many of them bestsellers in Japan. One Man's Justice is his third novel to be translated into English.
Praise For Shipwrecks…
"Its evocation of ancient Japanese fishing culture is extraordinary in detail and verisimilitude. . . . It's a haunting read."-Los Angeles Times
"Haunting and austerely beautiful . . . A story of narrative simplicity, paradox and emotional depth that recalls the classic Japanese films." -The New York Times