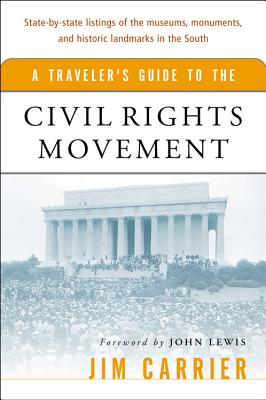 A Traveler's Guide to the Civil Rights Movement (Paperback)
Mariner Books, 9780156026970, 400pp.
Publication Date: January 19, 2004
* Individual store prices may vary.
Description
In 2004, the United States will celebrate the 50th anniversary of Brown v. Board of Education. As our country begins a national retrospective of the civil rights movement, here is the perfect book to help explore the long struggle toward racial equality. Part guidebook, part civil rights primer, A Traveler's Guide to the Civil Rights Movement memorializes the years 1954 to 1965 as well as the vast, underappreciated black history from which our modern civil rights movement began.
More than five million people visit civil rights and black history landmarks each year, from the National Voting Rights Museum and the King Center to lesser-known spots such as slave auction sites and the locations of crucial marches and boycotts. This guide provides suggested state and city tours of these historic places and offers thoughtful commentary on the importance of each landmark, giving us a unique lens through which to view one of America's most important social movements.

Includes suggested state and city tours in Alabama, Arkansas, Florida, Georgia, Kansas, Louisiana, Maryland, Mississippi, North Carolina, Oklahoma, Pennsylvania,
South Carolina, Tennessee, Virginia, and Washington, D.C.



About the Author
Jim Carrier is an award-winning journalist and author of seven books, including The Ship and the Storm. He has written for National Geographic, SAIL, and the New York Times. From 1999-2001, he worked for Morris Dees at the Southern Poverty Law Center, where he created and developed their Web site. He lives in Montgomery, Alabama.
Praise For A Traveler's Guide to the Civil Rights Movement…
"A record of courage, conviction and social change. A good book to have, even if you never leave your armchair."

— Austin-American Statesman
"What a great idea. A thoughtful, insightful and intelligent travel guide."

— Chicago Tribune
"An excellent resource for anyone who wants to plan a trip centered around that important period in American history."

— Detroit Free Press